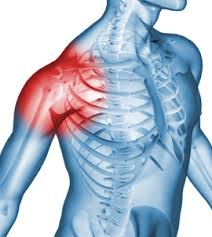 The overall mission of Advanced Medical of Twin Cities is to help our clients achieve optimum health. We work toward this mission by working closely with each of our clients in order to understand the issues they are dealing with, the surface and underlying causes of their pain and discomfort, and to empower them to live in as healthy a way as possible.
Our treatment options include chiropractic adjustments, massage therapy, acupuncture, injury rehabilitation and nutritional support. This is one reason the name of our clinic includes the term 'advanced.' Our staff consists of more than just chiropractors. Our services not only reduce surface level pain, they also attempt to actually treat the points of origin of that pain.
Comprehensive Care to Help you Achieve Optimal Health
The combination of treatments we provide for you may look very different from the treatment designed for another of our clients because we work hard to make our work with each client individualized. We listen to your description of your pain and/or injury, your goals for recovery. Individual treatment plans can vary widely from one person to another, even when the injury and/or the symptoms may seem similar.
For example, you and another client might come to us on the same day, and both of you may be coming to us following a recent car accident. Your injuries may include whiplash and contusions caused by the seat restraints of your vehicle, and the other person may have no symptoms other than extreme lower back pain. When placed in a more specific context, it is not difficult to understand the necessity of providing different treatment plans to each client. We use this example to also reinforce the idea that a chiropractor does not treat every issue with a spinal adjustment.
Individualized Treatment Plans to Help you Recover
Of course, not all of our clients seek our help because of car accidents. We provided advanced medical treatment that includes chiropractic care, but we also offer services that are wonderful compliments to chiropractic care. Massage therapy and acupuncture are likely more familiar to more people because they are such important accompaniments to chiropractic care. We separate ourselves from many of our competitors by also offering assistance with nutrition, which is an extremely important, and often neglected aspect of our overall health.
Advanced Medical of Twin Cities is able to meet you where you are, and help you achieve greater health whether you are dealing with an acute injury or a more chronic combination of health issues. Call us at (763) 541-1280 to schedule an appointment.