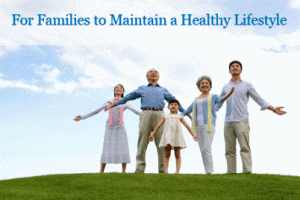 Does it seem like all of your family is dealing with some sort of injury? No matter what stage of life we are in, there's likely to be a time where a bodily injury occurs, causing you or a family member significant pain. Rather than resorting to pain medication for relief, why not consider a holistic medical treatment method to help you achieve natural pain relief. Our team at Advanced Medical of Twin Cities is here to provide chiropractic integrated healthcare for the whole family. We have a staff of doctors ready. To learn more about the concept of chiropractic integrated healthcare give us a call today.
Chiropractic Treatment For Kids
The bodies of children are constantly growing. Ensuring that the spine of a child stays in proper alignment is critically important for the overall growth of that individual. If your child is dealing with pain or tense muscles that are causing pain, it may be due to a misaligned spine. Chiropractic care for kids is an ideal medical treatment option because it doesn't have a negative impact on the overall growth of the body. In fact, chiropractic care is even safe for newborns.
Chiropractic Treatment For Middle Aged Individuals
Dealing with back pain from a work or sports injury? Dealing with nagging headaches that are causing you pain each day? Going through a painful pregnancy? Chiropractic care is a great way to achieve natural pain relief for a wide range of issues that middle aged individuals regularly struggle with. Through our effective chiropractic adjustments, our staff will work to get your spine back into proper alignment. In turn, the healing process will speed up and you'll start to feel relief from your injury quickly.
Chiropractic Treatment for Elderly Adults
Do you care for an aging parent that is regularly struggling with pain? A recent study has found that chiropractic care increases the length of time that a senior will be able to stay in their home, rather than having to move into an assisted living facility. Our chiropractic treatments for elderly adults not only helps them achieve natural pain relief, but it is also a great way to keep them healthy and active.
Chiropractic Integrated Healthcare For The Whole Family
As you can see, there are positive benefits to individuals of all ages by engaging in a chiropractic treatment plan. If you are in the Twin Cities, MN area, our team at Advanced Medical of Twin Cities is eager to create a personalized chiropractic treatment plan for you or a family member. To take advantage of our chiropractic care for the whole family, give us a call today at (763) 541-1280.