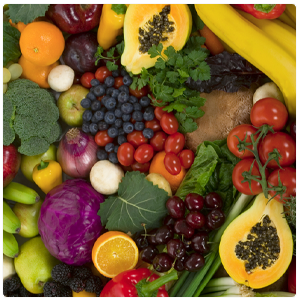 Good nutrition isn't something that comes easily. Being healthy requires a lot of information, a lot of work, and a lot of commitment. Luckily, you don't have to get healthy – and stay healthy – alone. At Advanced Medical of Twin Cities, our nutrition experts want to help you set healthy nutrition goals and meet them. How can we do this? We'll take a look at your overall health and then delve deep into your nutritional well being. We'll look at what you eat, how and when you exercise, and what your lifestyle is like. There's more to nutrition than just what you put into your body, and we'll help you understand it all. If you're looking for a nutritional consultation in Golden Valley, MN, look no further. Our nutrition professionals are here to help manage and improve your nutrition.
Identifying and Treating Nutritional Deficiencies
One of the most important reasons we give nutritional consultations is to identify and treat nutritional deficiencies. Though there are countless problems associated with nutritional deficiencies, they can cause severe health issues, including:
• coronary artery disease
• obesity
• diabetes
• hypertension
• cancer
• stroke
A deficiency in a certain nutrient means you aren't getting enough of that nutrient. And there can be many causes of a deficiency that go beyond not ingesting enough of a certain nutrient. You can have lifestyle habits that prevent your body from absorbing nutrients. You might not be ingesting enough of one nutrient that allows you to absorb another nutrient. Or you might be facing some other challenge. By taking a look at your lifestyle, eating habits, and other habits, we can determine what's causing a deficiency. Then, we'll come up with a nutrition plan that helps you battle this deficiency.
Common Causes of Nutritional Deficiencies
There are many causes of nutritional deficiencies beyond not ingesting enough of a given nutrient. Some common factors that cause nutritional deficiencies include:
• regular alcohol use
• regular coffee use
• use of drugs
• use of contraception
• infection or illness
• exposure to air and water pollution
• Cigarette smoke
• chronic dieting
• surgery
• injuries or wounds
• exposure to pesticides
• poor digestion
• pregnancy
• increased emotional stress
• increased occupational stress
Create a Personally Designed Nutrition Plan By a Dietitian
A nutritional plan that works for one person will not work perfectly for another. Each person's body is different, and though there are recommended daily values for nutrients, these aren't exact. You might need more or less of a given nutrient based on your body's makeup and your lifestyle. With a nutritional consultation, you can speak with a nutrition expert and create guidelines to help you. Your nutritionist will identify deficiencies, help you find the causes of these deficiencies, and make a plan to combat them. At Advanced Medical of Twin Cities, our Golden Valley, Minnesota nutrition specialists can help you lead a healthy life. Call us at (763) 541-1280 to schedule your nutrition consultation today, and find out what nutrients you've been missing!