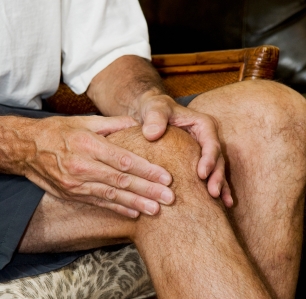 Arthritis is a condition that affects more than 30 million Americans. When it comes to arthritis treatment in the Twin Cities area, it's important to choose medical professionals that have your best interests in mind at all times. That's exactly what our dedicated team at Advanced Medical of Twin Cities brings to the table. We offer effective Twin Cities arthritis treatment for individuals of all ages struggling with arthritis.
Pain Relief is Possible
For those that have been struggling with pain from arthritis for a long time, the thought of being able to live a pain free life doesn't seem achievable. The good news is that with the proper group of medical professionals around you and with the right medical treatment, pain relief is possible. Our medical staff at Advanced Medical of Twin Cities specializes in effective Twin Cities arthritis treatment through chiropractic care. Through natural chiropractic treatment, you'll be able to experience better range of motion and true healing from your injury.
Why Arthritis Occurs
Arthritis is a medical condition that hits a diverse group of people including children and adults. This condition can be genetically caused, or it can develop because of repetitive movements that are made on the job. Other reasons why arthritis occurs includes a reaction to certain foods, obesity, an autoimmune disease or previous injury. Don't ignore the pain that you've been experiencing. Instead, set up an appointment with our committed team at Advanced Medical of Twin Cities.
Customized Treatment Plan
Arthritis is different with every individual suffering from this condition. One person may have mild arthritis symptoms, while others may be dealing with debilitating pain. For this reason, our team at Advanced Medical of Twin Cities is not able to provide the same treatment plan for all of our arthritis patients. Instead, we take the time in the beginning to get a true understanding of your pain, symptoms and struggles. From there, we'll create an effective arthritis treatment plan focused on holistic medicine. We can help provide quick relief from your arthritis pain without you having to rely on pain medication or an invasive procedure.
If you are struggling with arthritis and are ready to get total control over this condition, it's time for you to partner with our chiropractic experts at Advanced Medical of Twin Cities. With our customized chiropractic treatment plan, pain relief from this condition is totally possible. Take advantage of our effective Twin Cities arthritis treatment today by calling (763) 541-1280.