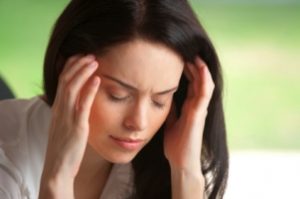 According to the World Health Organization, a study in 2016 showed that over 50% of adults had a headache at least once within that year. If over half the world is suffering from some form of headache or migraine, it's crucial that we do something about it. Throwing medications and invasive treatments at patients does not typically yield a productive solution. At Advanced Medical of Twin Cities, we offer headache relief naturally. If you are looking for a more natural, wholistic approach to headache relief, Advanced Medical of Twin Cities can help.
Chronic Migraines and Headaches
Many people that deal with chronic migraines and headaches are often talked into trying different forms of medications to alleviate their pain. Most of these medications are some form of analgesic that masks the symptoms of the headache versus actually correcting the cause. Medications like aspirin and ibuprofen will then wear off and create an unfortunate rebound effect. So what's the next step after your headache returns? Desperately, people then turn to more medication, creating a cycle that can become incredibly difficult to break.
Headache Relief Naturally
If you or someone you know is caught up in this endless cycle of trying to alleviate the pain of a migraine or headache, it's time to stop suffering and start healing. At Advanced Medical of Twin Cities, we don't just want to lessen your symptoms, we want to eliminate them. Some headaches can come from nerve irritation within the neck, trauma, TMJ syndrome, allergies, hormonal imbalances and so much more. At Advanced Medical of Twin Cities, we have doctors that are highly trained and well equipped to evaluate and treat patients based on their specific needs.
At Advanced Medical of Twin Cities, we house medical doctors, chiropractors, rehab therapists and numerous other health care providers that all work together to help give you permanent headache relief. We believe that holistic care helps our patients achieve optimum wellness and improves your quality of life. Our goal is always to provide our patients with the highest quality of care possible while doing it in a friendly, state-of-the-art atmosphere. Stop masking the symptoms of your headache and start treating them effectively. If you are looking for more information on achieving pain relief naturally, give Advanced Medical of Twin Cities a call today. Contact us at (763) 541-1280 and let us help you beat the headache statistics. Located in Golden Valley, MN, call or come by today!