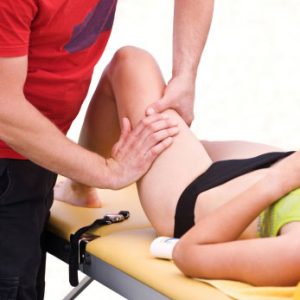 One of the familiar criticisms that patients have of the traditional medical system is that they tend to treat patients as just a number or, worst of all, their illnesses and/or infirmities.  By contrast, one of the features of chiropractic health care has been the development of a reputation as an alternative to the comparably nameless, faceless treatment of the traditional medical system.  Advanced Medical of Twin Cities builds on that reputation by prioritizing the individuality of our clients and the uniqueness of the injuries that cause them to seek our help.
Comprehensive Health Care in one Facility
Advanced Medical of Twin Cities is proud to build on the tradition in chiropractic care of designing individual injury treatment programs.  If you come in with a sprained ankle, we understand that your sprain will be different than other patients because of a number of variables, including the severity of the sprain, the extent of damage to proximate body parts to the ankle joint, your body weight, and others.  What all simple sprained ankles have in common is that they are painful.  Beyond that, they deserve the individual attention that our team can provide.
No matter what your injury is, our process begins with understanding you and your overall health, as well as the specific injury that caused you to come in to see us.  Our training is extensive and we have gained great experience in helping our clients return to their optimal health.  Our staff works hard to stay current not only in chiropractic medical treatment, and will bring their experience, compassion and knowledge to each and every one of our clients. At our clinic, medical doctors, chiropractors, rehab therapists, and other health care providers work together on your case. Our team is located in one location, so that you do not have to go from office to office to find the treatment that you need. We address your health care using a team approach.
Individualized Treatment Plan to Help You Achieve Optimal Health
We have found that creating individual treatment programs helps our clients in multiple ways.  An individual treatment program helps patients overcome any initial reluctance about chiropractic care that exists because of their more lengthy experience with traditional medicine.  By far the most advantageous aspect of working from an individual treatment program is that we can tailor our chiropractic interventions based not on generalities, but on specific data about you.
Our practice could not be successful without the chiropractic expertise we have worked hard to obtain. We have built our practice on offering the best possible chiropractic care and a commitment to individually designed treatment programs.  To schedule an appointment, call us at Advanced Medical of Twin Cities at (763) 541-1280.