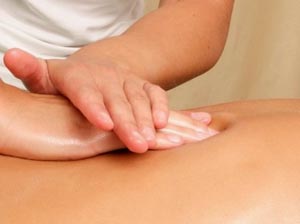 You might be used to thinking of massages as something of a luxury – something you find at a spa or small massage business in your local mall. But massages are more than a luxury experience. Sometimes, massage therapy is exactly what your body needs to relax, but it can also be used to help you recover, providing several rehabilitative benefits that you may not have realized massages could provide. At Advanced Medical of Twin Cities, we offer a variety of massage types intended to treat a variety of conditions, injuries, and physical and mental strains, helping to promote full-body wellness in each patient we see. If you're looking for a massage therapist in Golden Valley, St Louis Park, Richfield, Minnetonka or Plymouth, MN, our chiropractic and medicine center is the perfect place for you, offering more than a relaxing experience; we'll be sure your body experiences the relief it needs after every massage you receive.
Uses and Benefits of Massage Therapy
If you've ever received a massage, you likely know that they can be both mentally and physically relaxing. But do you know why massages are relaxing? Do you ever wonder what makes massage therapy an effective treatment for injuries and ailments? The answer lies in benefits of massage therapy, which point to how massage therapy positively affects the body by targeting multiple systems in the body, including the muscular, nervous, lymphatic, immune, circulatory, and respiratory systems. The benefits you can receive from targeting these systems with massage therapy treatments include:
• Reducing muscular and nervous tension throughout the body
• Relieving pinched nerves
• Reducing muscle spasms
• Improving circulation
• Decreasing inflammation
• Increasing lymphatic drainage
• Calming the nervous system, improving its functionality
• Relieving, reducing, and preventing pain
• Increasing energy levels
• Relieving mental stresses that cause conditions like anxiety and depression
If any of these benefits of massage therapy seem like they could improve how you feel, you're not alone. Everyone can benefit to some degree from massage therapy, and for some patients we see, frequent massages are absolutely essential in maintaining full-body health. To find out how massage therapy can benefit you, consult our chiropractic and medical professionals to determine an individual treatment plan for you.
Types of Massage Therapy We Offer
Depending on your individual needs, we may recommend one or more types of massage therapy treatments. The massage therapy techniques we utilize include:
Sports massages, used to improve sports performance and improve recovery time from sports injuries
Injury rehabilitation massages, targeting specific muscles injured areas to help promote faster and more complete healing
Therapeutic massages/pain relief massages, which are intended to address chronic pain in specific areas of the body by working the inner muscles. These massages relieve tension, release toxins, and improve circulation
If you're looking for a massage therapist in Golden Valley, St Louis Park, Richfield, Minnetonka or Plymouth, Minnesota, contact Advanced Medical of Twin Cities today at (763) 541-1280, and see for yourself how widespread the benefits of massage therapy really are.