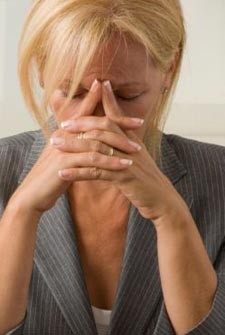 Advanced Medical of Twin Cities provides natural stress treatments for people living or working  in Plymouth, Golden Valley, Minnetonka and the surrounding areas. Stress is most often caused by external factors that tend to become internalized and which produce a negative physical response in the nervous system. You are likely familiar with some or all of the most common manifestations of stress:
● Headaches and/or migraines
● Stomach or digestive issues
● Becoming irritable in the presence of family, friends, and coworkers
● Excessive tiredness
● Pain in your joints
● Digestive issues
● Disrupted sleep patterns
Whatever the cause of your stress, our team at Advanced Medical can help you identify the causes and work with you toward finding a solution that helps you find relief from the stress. Advanced Medical offers a wide range of solutions for alleviating stress including chiropractic care, nutritional remedies, acupuncture, and massage therapy.
Stress Relief Without Medication
Prolonged mental, emotional, or psychological stress can also cause physical symptoms. If you have missed work as a result of physical problems related to stress, Advanced Medical can help you recover so that you can reduce the amount of time missed at work. The staff of Advanced Medical can help you understand the issues underlying the manifestations of stress in your life and work with you to identify the best strategies for treating them.
The impact of stress on your daily life should not be minimized. In addition to bodily pain, unchecked or untreated stress can lead to heart attack, stroke, and other potentially catastrophic medical issues. Advanced Medical of Twin Cities can help you take a holistic approach to your health allowing you to take great strides toward preventing catastrophic medical issues and helping you get on the road to recovery if a more serious issue has been identified.
Take Steps to Reduce Stress And Feel Better
The mind and body are connected in many ways, and the beauty of chiropractic care is that it works at the intersection of mind and body. Our staff has worked hard to become experts in our profession so that we can maximize the benefits of treating people's minds and bodies. Chiropractic care may bring to mind for many people the treatment of the body only, but we see it as our responsibility to provide a more three-dimensional understanding of the potential that chiropractic care offers to you as a whole human being.
If you are feeling the effects of stress on your everyday life, contact our team at Advanced Medical of Twin Cities – we will be happy to get you started on your path toward stress relief. Call us at 763-541-1280 to schedule your first appointment.