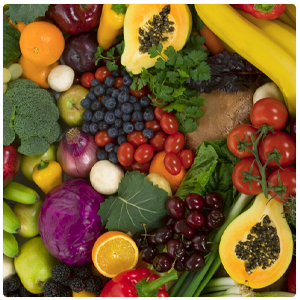 Many new patients have come to us in the past and said, "I eat really healthy, but I'm just not losing weight." The fact of the matter is, our cultural standard of healthy is very different than the actual standard of being healthy. For us, it's not about weight loss. It's about finding a good, healthy diet that you can stick to. At Advanced Medical of Twin Cities, we serve the Golden Valley, St Louis Park, Plymouth, Minnetonka, and Edina, MN areas with vast knowledge on nutrition and guidance that will get you on the right path to a healthier lifestyle.
Chronic Diseases We Treat
As a community, our goal would be to find patients before they are diagnosed with these chronic diseases. Most chronic disease creeps up on you like a silent killer and once you have it, you are working overtime to try and maintain it. With a good diet and regime plan, we can work towards new goals even after you are diagnosed with a chronic disease. It is never too late to start working towards better health. Some diseases that may be caused or at least contributed by nutritional deficiencies include:
● Coronary Artery Disease
● Obesity
● Diabetes
● Hypertension
● Cancer
● Stroke
Nutritional Deficiency Triggers
When you are first seen by one of our Minnesota licensed and registered dieticians, we will do a thorough assessment on your nutritional deficiency triggers. Do you have a problem with any of the following?
.
● Alcohol Use
● Coffee Use
● Drug Use
● Contraception Use
● Infection or Illness
● Air and Water Pollution Exposure
● Cigarette Smoke
● Chronic Dieting
● Recent Surgery
● Injuries or Wounds
● Pesticide Exposure
● Poor Digestion
● Pregnancy
● Increased Emotional Stress
● Increased Occupational Stress
The next thing we focus on is how to correct these issues? Obviously things like contraception and pregnancy are not necessarily unavoidable (nor would we want them to be) so in those cases, our nutritionists work diligently to find ways to gain the nutritional value that you may be losing. Along with deficiency triggers, we give you a comprehensive nutritional questionnaire so that we can gather the full information we need in order to treat you successfully. Our nutritionists are experts in their field and have positively affected so many people in the community by assisting them in boosting their health and reducing the risk for diseases.
If you are looking for nutritional services in the Golden Valley, St Louis Park, Plymouth, Minnetonka, and Edina, MN areas, look no further than Advanced Medical of Twin Cities. For more information, give us a call today at (763) 541-1280.