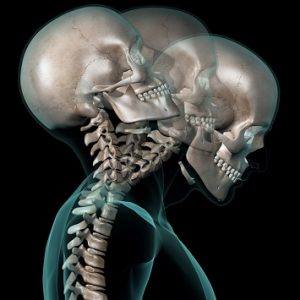 Studies have found that on average, individuals are involved in around four car accidents during their lifetime. If you have recently gotten in a car accident around the Twin Cities of Minnesota and are now part of this statistic, it is important to know that there are natural recovery options after a car accident. You don't have to quickly resort to a reliance on pain medication or an invasive procedure to experience relief and recover. At Advanced Medical of Twin Cities, we specialize in helping our clients recover naturally after a car accident.
Your adrenaline is at an all-time high after a car accident because your body is trying to keep you protected. For this reason, you may not feel like you are injured immediately following a car accident. Once the adrenaline comes down, you may begin to experience various symptoms. Some of the common symptoms that our clients come to us with after a car accident include:
Identify The Symptoms
● Neck and Back Pain
● Muscle Spasms
● Inflammation
● Headaches
● Pinched Nerve
● Temporomandibular Joint Dysfunction (TMJ)
● Much More
Effective Treatment Methods
You may be wondering how our medical professionals are able to help individuals recover from a car accident naturally. The truth is that every treatment plan is different, because auto injuries come in all shapes and sizes. Our staff looks to incorporate our holistic treatment methods into a personalized treatment plan for each of our clients. Through our effective chiropractic care, our team can get your body back into proper alignment which will take some of the pressure and pain you are dealing with away. Additionally, our chiropractic services help speed up the recovery process. In addition to this method, our staff may also incorporate acupuncture and massage therapy services to ensure that you are experiencing natural pain relief while also getting stronger and healthier.
Our goal at Advanced Medical of Twin Cities is to help our clients recently involved in a car accident achieve a full recovery naturally. The treatment plan will be different for each one of our clients, but the overall objective will always be the same. If you have recently been involved in a car accident around the Twin Cities of Minnesota, it is important that you get in touch with our holistic medical team quickly so that you can begin to recover naturally from your injuries. To schedule an appointment with our medical professionals, give us a call today at (763) 541-1280.