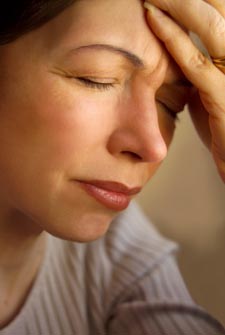 Research studies show that due to tension and everyday stressors, upwards of 90% of Americans deal with frequent headaches and migraines. There are many medications that can relieve the pain, but not everyone wants to consider taking another prescription. Some people can't take certain medications because of allergies, or negative reactions with other medications. Chiropractic care is a means of dealing with the pain in a non-invasive way. Chiropractors are trained and experienced in how to relieve stress and pressure in muscles and joints to ensure that you are not having to deal with chronic pain.
The Root Cause Of Your Tension Headaches
There are a few environmental factors that go into why you might be suffering with headaches. Tension within the head, neck, and shoulders is the number one factor. Strenuous activity, physical strain, and on the opposite end, a lack of exercise can all lead to tension buildup. Tension in the upper torso also comes from poor posture or a lack of ergonomics practiced over time (bent over a desk or improper posture while working at a computer, for example). These sorts of activities, or the lack thereof, can not only cause muscular tensions, but can irritate joints within the spine, resulting in inflammation.
Benefits To Chiropractic Care
Spinal decompression and other spinal adjustments have proven to be the most effective when treating headaches. These techniques address the root cause of the headaches, tension. Blood can flow more freely, and inflammation is reduced, as the spinal column is realigned. In performing these adjustments, and through some physical therapy, flexibility, and range of motion in the head, neck, and shoulders is improved.
Other Chiropractic Services That Prove Beneficial
In conjunction with regular chiropractic adjustments, you may find additional relief by adding one of several other therapeutic services to your wellness plan. You might benefit from massage therapy, where your muscles will relax, blood circulation increases, and tensions in the body are released. Acupuncture may also prove to be beneficial as stimulation is provided to targeted areas to release tension and stimulate the nerves.
Headache pain and migraines can be mitigated, if not prevented completely, through regular visits to a Chiropractor. Regardless of what services you choose, the team at Advanced Medical of the Twin Cities is here to help you seek relief from your pain. Armed with targeted exercises, dietary changes, lifestyle changes, the experts at Advanced Medical are ready to help eliminate common causes of headaches and migraines that may be hidden within your normal daily routines. Contact the team at Advanced Medical today at (763) 541-1280 or contact us online to schedule a free consultation.