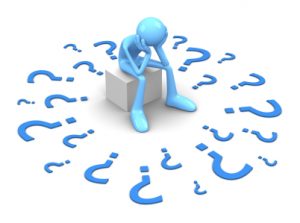 t is difficult to truly measure how stress impacts your day to day life and your overall health. Physical symptoms of stress can include headaches, upset stomach, insomnia, fatigue, aches and pains and a weakened immune system leading to frequent colds and infections. Over time, stress can really wear down your body and do damage to your nervous system and increase your risk for chronic disease. A specialty of or team is helping clients cope with the physical symptoms of stress and find ways to manage stress so that it has less of an impact on your everyday life. Advanced Medical of Twin Cities is located in Golden Valley, Minnesota just off Hwy 100 and Duluth Street.
Comprehensive Treatment for Stress
Advanced Medical of Twin Cities offers comprehensive medical care – we treat you as a whole patient, treating your whole body, not just your symptoms. Our multidisciplinary team of healthcare providers include chiropractors, medical physicians, rehab therapists and other healthcare providers. They work together to come up with the best possible treatment plan for you that reduces your risk for disease and enhances your quality of life. We offer a friendly and open environment for our patients, and encourage you to be honest with us about your symptoms and your concerns so that we can do our very best to treat you. Our providers all work out of our state of the art facility in Golden Valley to provide the highest possible quality of care.
Stress to your body can be acute – like after a car accident or a fall- or it can occur over a prolonged period of time because of a significant life event (death of a loved one, move, etc.). Symptoms that occur as a result of stress can also be difficult to pinpoint and decipher. Our team specializes in customizing treatments for stress-related issues. We take the time to get to know our patients, and to build trust. The relationship we develop with our patients allows us to provide the best possible treatment.
Find Relief from Stress Once and for All
If you experience physical symptoms related to stress more than once every month, your body likely has a stress disorder that needs to be treated. Advanced Medical of Twin Cities can help you find relief of these symptoms and move forward with your life symptom free. We will develop an individualized treatment plan with you and help you every step of the way. For more information or to schedule an appointment, call our team today at 763-541-1280.