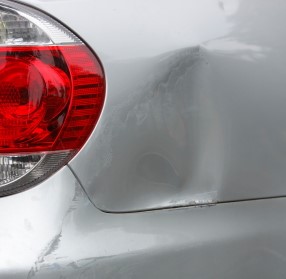 There are few experiences in life that produce the combination of physical trauma, acute fear, and potentially life-long disability that automobile accidents do. From the screeching of tires to the unmistakable sound of metal crushing metal to the abject fear that is experienced instantaneously, the automobile accident is an example of our vulnerability to the speed at which our vehicles travel. There is hope for you, however, if you have been injured in an auto accident. Advanced Medical of Twin Cities Auto Accident Injury Treatment can help you recover more quickly and regain the quality of life you enjoyed before your accident.
Treatment and Recovery after a Car Accident in Twin Cities, MN
In the first days and weeks following an auto accident, the pain from the injuries you have suffered may intensify. In the immediate aftermath of the accident, minor injuries may not become known for a while because of the rush of adrenaline you experience following a trauma. In such cases, it could be hours or even days before you even notice that you were injured in the accident. For others, injuries become known faster, and often immediately. No matter when you discover that you were injured in a car accident, Advanced Medical of Twin Cities can help you.
We offer a full range of chiropractic treatment for injuries suffered in automobile accidents, including adjustment of the spine, acupuncture, and massage therapy. Even relatively minor auto accidents can create violent movement of your body, which can result in a variety of injuries and conditions that vary in severity. Some of those injuries and conditions include:
● Whiplash
● Spinal misalignment
● Persistent headaches
● Concussion
● Pinched nerves
● Joint sprains
Individualized Treatment Plan for Auto Accident Injuries
While there are similarities among the injuries suffered by people in auto accidents, no two injuries are exactly alike. And that is why it is important, when seeking treatment, to have confidence in your treatment provider's professionalism, expertise, and versatility. Our staff are experts in the treatment of auto injuries, and we demonstrate our expertise by creating a treatment plan based on the unique circumstances of each client. That translates to a unique combination of treatment responses to your injuries. Some auto injuries may require only periodic massage therapy; others may require more traditional chiropractic approaches and acupuncture, followed by light massage. Our staff will not only listen to you and develop a recovery plan that will restore you back to good health and high functioning.
To schedule an appointment or to ask questions, call Advanced Medical of Twin Cities at (763) 541-1280.