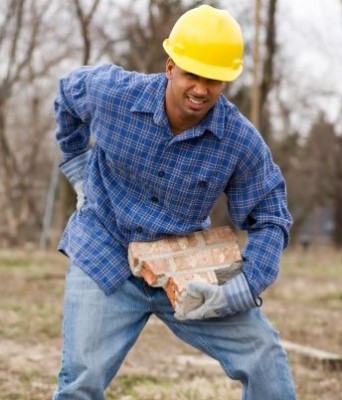 Being involved in a work injury can become overwhelming for many individuals because there's a lot more that you have to deal with than just trying to recover from your injury. At Advanced Medical of Twin Cities, we have seen countless patients of ours struggle through the work injury treatment process on their own. In turn, we want to ensure that our patients know that if they have been injured at work, they are not alone. We offer effective natural treatment options such as chiropractic care, massage, and acupuncture in MN, but we can also help you with other aspects of the process as well.
First Priority is Your Health
No matter what, your first priority should always be your health. Instead of worrying about the situation with your employer, the most important thing for you to do is seek medical care from a trusted team. You'll find no better partnership when it comes to your medical needs than our staff at Advanced Medical of Twin Cities. We'll take the time upfront to sit with you and evaluate your health so that we can get a true understanding of the injury that you're dealing with. From there, we'll create a customized treatment plan focused on natural treatment options. Each injury is different, so your treatment plan could be very different than that of another patient of ours. Depending on your needs, we often incorporate chiropractic adjustments and manipulations, massage therapy options as well as acupuncture services. Instead of referring you to pursue an invasive procedure or prescribing you pain medication, we want to help you heal naturally.
Troubles Facing Work Injury
One would think that dealing with a work injury would be an easy process, however, the truth is that it's not.  Employees stress over work injuries in fear that it will affect their reputation at the office, reduce or stop their pay, or even cause them to get fired. These types of concerns should be the last thing on an employee's mind after a work injury. At Advanced Medical of Twin Cities, we want to be the partner that you've been seeking to help you navigate this difficult process from beginning to end.
Help with Insurance Claims
Our dedicated team at Advanced Medical of Twin Cities can not only provide you with holistic treatment to reduce pain and correct physical injuries that you're dealing with, but we can also help with the insurance claim process as well. There are extra steps and processes that you have to go through when submitting a work related injury to your insurance provider. Our staff is here to help you get through this process correctly the first time around.
If you've recently been involved in a work injury, you're not in this alone. Let our trusted medical experts at Advanced Medical of Twin Cities help you with your work injury treatment needs in MN. Whether you need chiropractic care, massage therapy, acupuncture or even help with filing claims with insurance, we've got you covered! Give us a call today at (763) 541-1280.