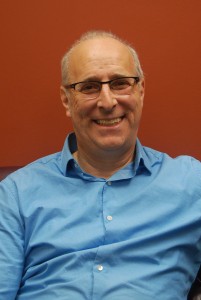 Research has shown that nearly 3 million Americans are injured in a car accident each year. Obviously, wearing a seat belt and airbags are important ways to limit the risk of injury, but even with these precautions injuries can still happen. If you are someone that falls into this statistic, it is important for you to seek a medical evaluation as quickly as possible. If you are in the Golden Valley, MN area, there is no better car accident doctor than our team at Advanced Medical of Twin Cities. We specialize in providing individuals with natural medicine treatment options after a car accident.
Whiplash Risks
Whiplash occurs with a large amount of car accidents. The sudden, unexpected movement that occurs with your neck during an auto accident is what causes whiplash to occur. Whiplash symptoms don't always show up on the day the accident occurred. These symptoms may begin to show up a few days after the accident. So, even though you may feel fine after a car accident, seeking a medical evaluation after a car accident is always the best decision. Our car accident doctors can provide you with a thorough evaluation to determine if whiplash or any other injuries occurred. If left untreated, whiplash can lead to other medical issues such as headaches, arthritis, inflammation, spasms, nerve damage, TMJ, ongoing muscle pain, etc.
Recovery is a Top Priority
At Advanced Medical of Twin Cities, long term recovery is a critical priority for our car accident doctors. We're not here to provide you with mediocre care that just offers you temporary relief from your auto accident injuries. Instead, we aim to get your body back to pre-injury health so that you can go on living your life at full health in the future. By incorporating chiropractic care with our medical providers, we can create a custom treatment plan that is designed to treat your specific injuries naturally. Average results are not in our vocabulary. Instead, recovery for our patients is a top priority for all of our staff.
Chances are that at some point during your life you will get into a car accident. If you were to get in an accident in the Golden Valley, MN area in the near future, would you have any idea of a medical professional that specializes in car accident injury recovery? The answer is simple. Count on our car accident doctors at Advanced Medical of Twin Cities for all of your medical care needs after a car accident. Through chiropractic care and other natural medical approaches, we'll get you back to pre-injury health soon. Give us a call today at (763) 541-1280 to schedule an appointment with our expert staff.