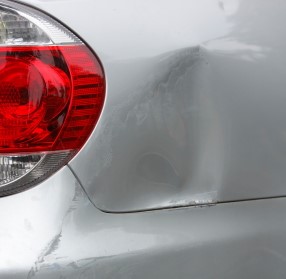 Car accidents happen every day. If you are lucky, you sustain just a bit of damage to your vehicle and walk away with no obvious physical injuries. However, you should know that even though you might feel fine just after your accident, your body may be running on adrenaline, and you may wake up the next day feeling unexpected pain and soreness. Advanced Medical of Twin Cities has helped many individuals in the area recover after auto accidents by providing non-invasive, highly effective treatment options like chiropractic adjustments, massage therapy, rehabilitation exercises and acupuncture. We can help you get back to feeling as good (if not better) than your pre-accident condition.
Chiropractic Care After Auto Injuries
No matter whether your auto accident was your fault, the other drivers' fault, or a bit of both, you may be left with pain, stiffness and discomfort in many different areas of your body. Bracing for impact is normal and can happen without you even realizing it. Some of the most common auto accident injuries include whiplash (neck pain and stiffness), back pain, leg pain, muscle spasms, and headaches. Each of these issues can be effectively treated with chiropractic care so that you do not have to rely on pain medication or seek surgical intervention.
Years ago, many individuals who were in car accidents may have had to learn to live with their pain and stiffness. Now, fortunately, this is not the case. Chiropractic treatments can reduce stiffness, reduce pain and get you back to your pre-accident condition in no time. We do this by taking great care in understanding our client's injury, their pain and stiffness and develop an individualized treatment plan that will work for you. This will very likely include a combination of treatment options to help address the actual injury rather than just masking the pain.
Moving Forward After A Car Accident
A car accident can cause emotional, physical and financial pain. If you are lucky enough to walk away with no serious injuries, do not make the mistake of assuming that your body was not impacted. Feeling soreness, stiffness and pain a few days after the accident is normal and expected. Rather than ignoring how you feel or taking lots of pain medicine, consider a more natural and comprehensive approach that will help you feel better and stronger more quickly. We are happy to work directly with your insurance company to help you file claims as well for our services. For more information or to schedule an appointment, give us a call at (763) 541-1280.