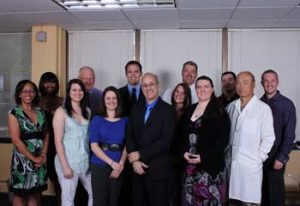 Advanced Medical of Twin Cities is based in Golden Valley, MN. We serve other communities including Plymouth, MN and we offer our patients the expertise of our staff chiropractors, medical doctors, rehabilitation therapists, and other health care experts. This comprehensive approach means that you receive a full menu of health care professionals who can address the chiropractic issues you are dealing with. If your condition requires full spinal rehabilitation, a simply or occasional massage, or anything in between, the chances are excellent that we will be able to help you.
Comprehensive Chiropractic Care
Some people have difficulty with the decision to schedule an appointment with a chiropractor. We hope that our proximity to you, as well as our reputation for being personable, local, and invested in such communities as Golden Valley and Plymouth, help convince you of our commitment to your overall health and well-being. Our treatment methods are based on our years of training and experience. Your specific treatment plan will be the result of our working with you to understand the issues and respond in the most appropriate manner. And the most appropriate manner will be a treatment plan that you understand and are involved in creating. If your chiropractic issue is a minor one, the plan will likely be simple and easily implemented. But if you are dealing with a more chronic issue, your plan may require time, patience, and of course the commitment of our staff to help get you back to full health.
Unique Chiropractic Office
Regardless of your prior health issues, your age, your body type, and other individual factors, you are likely to benefit from chiropractic care. And if you live within the proximity of our Advanced Medical offices, finding your way to us may be easier than you thought. We take pride in our connections with the community and those connections begin with the individuals who visit our office and allow us to help them overcome the pain and discomfort that can occur from chiropractic issues. From work-related stress that results in migraine headaches, back pain that results from heavy lifting or car accidents, or targeted massage to relieve the discomfort of arthritis, our staff is equipped to help you.
Chiropractic Office Near Plymouth, MN
If you are experiencing any kind of discomfort, contact us for an appointment. We try to make that process as easy as possible. Call at (763) 541-1280 to schedule an appointment that is convenient for your schedule. Regardless of the chiropractic issue you may be struggling with, Advanced Medical of Twin Cities can help you.