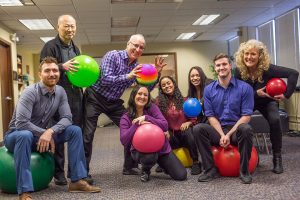 As a homeopathic clinic in Golden Valley, MN, nothing makes our medical professionals happier than seeing our patients recover from an injury or ongoing condition naturally. The truth is that many Americans rely on pain medication or invest in an invasive procedure to try and achieve pain relief. At Advanced Medical of Twin Cities, we focus on homeopathic processes to allow for the body to strengthen and heal on its own. No matter your age or condition, consider stopping by our homeopathic clinic in the near future and talking with a member of our staff. You will be glad you did!
Customized Treatment
All of our bodies are different. One medical treatment plan that works for one person likely will not work for others. That is why our homeopathic clinic at Advanced Medical of Twin Cities places such an emphasis on an initial consultation. During this consultation, our medical professionals will evaluate the issues and pain that you may be struggling with. We'll take as much time is needed to ensure that we have a true understanding of your condition. From there, we'll utilize natural medical treatment options to help you experience pain relief without having to rely on pain medication or an invasive procedure.
Homeopathic Treatment Options
At Advanced Medical of Twin Cities, we focus on 3 key homeopathic treatment options that we find to be highly effective. In fact, you may find yourself taking advantage of more than one of these treatment options to help you achieve natural pain relief. These homeopathic treatment options include:
Chiropractic Care – The spine plays a critical role in achieving natural pain relief. Through chiropractic manipulations and adjustments, our chiropractic team will realign your spine and take pressure off of the problem areas of your body.
Acupuncture – Using tiny needles that do not cause pain, one of our acupuncturists will work to enhance your body's natural healing abilities so that your body can strengthen and your overall health can experience a boost.
Massage Therapy – More than just a way to relax, massage therapy can be the missing piece to finally experiencing natural pain relief. We offer a wide range of massage options that not only reduce stress and pain, but they can even improve your circulation and increase energy levels as well.
Homeopathic Clinic in Golden Valley, MN
As a homeopathic clinic in Golden Valley, MN, we believe that you have nothing to lose in trying to experience pain relief naturally. So, pick up the phone and request a customized treatment evaluation from our homeopathic experts. Give us a call today at (763) 541-1280 to learn more about our homeopathic clinic.