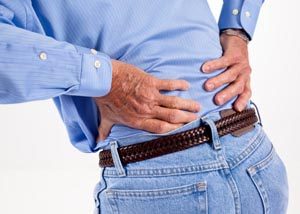 At Advanced Medical of Twin Cities, we pride ourselves in taking a homeopathic approach to medicine. Our homeopathic doctors by you understand that all patients that come through our doors are different, which means that each holistic treatment plan that we develop for each patient must also be different as well. Whether you're dealing with an ongoing condition or injury that has been holding you down for years or if you've recently been involved in an accident, our homeopathic doctors at Advanced Medical of Twin Cities are here to help you recover naturally.
Homeopathic Treatment Options
Our medical professionals at Advanced Medical of Twin Cities offers you the total package when it comes to homeopathic care. By combining these services, we're able to provide you with a custom treatment plan focused on recovery as well as strengthening your body naturally. Unlike pain medication, our treatment focuses on the core issues that you're dealing with. The best thing about it is that our homeopathic services are non-invasive and do not require surgery. The primary homeopathic services that our medical team offers includes the following:
● Chiropractic Care – If your body has fallen out of alignment, this can have a negative impact on the rest of your body, including your immune system. Through spinal manipulation and adjustments, our chiropractors will focus on bringing your body back into proper alignment so that you can begin to heal naturally.
● Acupuncture – This type of homeopathic treatment has been around for over five thousand years. Using tiny needles around specific areas of your body where you're experiencing pain, our acupuncturists will provide natural pain relief which in turn will help restore your overall health. Acupuncture has been proven to be an effective treatment option for a wide variety of conditions including allergies, arthritis, depression, headaches, pregnancy symptoms, whiplash, etc.
● Massage Therapy – At Advanced Medical of Twin Cities, our massage therapy services are more than just a relaxing massage. Our massages can help lower your stress, reduce muscle spasms, boost your circulation, increase your energy levels and even calm your nervous system.
Homeopathic Doctors By Me
Have you been searching for homeopathic doctors nearby? If so, our team at Advanced Medical of Twin Cities is the ideal partner for you. Specializing in homeopathic services such as chiropractic care, acupuncture and massage therapy, we'll tackle your issues health naturally. To set up an appointment with our dedicated medical professionals, give us a call today at (763) 541-1280.