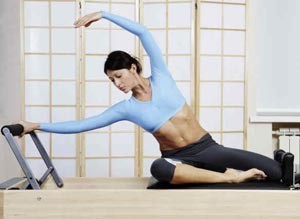 Have you recently sustained an injury that's causing you pain or discomfort? Are you still suffering from the effects of an old injury? If you feel any discomfort, decreased mobility, pain, or other negative symptoms associated with an injury, it's important to seek medical attention for injury rehabilitation. At Advanced Medical of Twin Cities, we utilize a wide range of chiropractic care services to ensure patients in need of injury recover have access to the best and most comprehensive injury rehabilitation clinic in Golden Valley, MN. With us, your injury rehabilitation treatment plan will be created to meet your individual needs based on our understanding of your injury and evaluations of your injury side effects. You'll have access to care like chiropractic adjustments, massage therapy, acupuncture, and Physical Rehabilitative Treatments exercises and stretches designed to help you heal quickly and completely.
Chiropractic Adjustments for Injury Rehabilitation
Chiropractic adjustments can be instrumental in injury rehabilitation, providing pain relief for back injuries, shoulder and neck injuries, hip injuries, and even injuries in your extremities, depending on how an injury occurred. With chiropractic adjustments, we'll be able to realign your spinal column, ensuring your body is working and moving properly to promote healing throughout the body.
Injury Rehab Massage Therapy
Massage therapy can be used in injury rehabilitation treatment plans both to heal injuries and promote faster and more thorough healing. Massage therapy has the ability to relieve muscular and nervous tension, improve mobility, increase circulation, reduce inflammation, and more, helping your body prepare for and work through rehabilitation treatments.
Injury Relief Acupuncture
Another method of injury rehabilitation we utilize at our clinic is acupuncture, a chiropractic care method that targets the nervous system, relieving nervous and muscular tension and allowing the body to relax into a state that's optimal for healing. Acupuncture is capable of amazing things, helping to cure diseases and conditions that can pose a serious threat to your health, and when dealing with an injury, the same is true. With acupuncture, we are able to target the pain associated by targeting the nerves that have been negatively affected by your pain and the injury itself.
Physical Rehabilitative Treatments Exercises and Stretches
For many injury rehab patients, Physical Rehabilitative Treatments exercises and stretches are key to fostering a complete recovery from an injury. We'll design exercises that take into consideration your abilities and limitations, your body's needs, and your schedule and lifestyle. These exercises, combined with our other chiropractic injury rehabilitation services, can help promote complete injury recovery and get you on your way to living a comfortable, pain-free life again without the inconvenience of your injury. If you're looking for an injury rehabilitation clinic in Golden Valley, Minnesota where you can receive comprehensive injury recovery treatments, Advanced Medical of Twin Cities is the right place for you. To begin your injury rehabilitation, contact our chiropractic care specialists at (763) 541-1280, and stop living under the weight of your injury today.