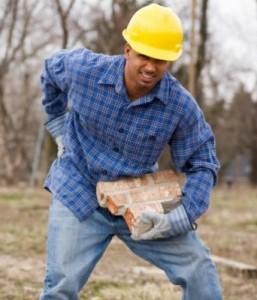 An accident or injury can happen in an instant and is often entirely unexpected. A fall, athletic injury, or work injury can cause long term pain, loss of full range of motion and weakness. Injury rehabilitation can accelerate your recovery and even increase your overall range of movement, and make your stronger so that you can achieve optimal performance. The team at Advanced Medical of Twin Cities offers comprehensive care for those recovering from a wide variety of injuries. With a multidisciplinary team of medical doctors, chiropractors, rehabilitation specialists, massage therapists and acupuncture specialists, we can develop a personalized treatment plan that will have you back on your feet in no time.
Individualized Treatment Plan after an Injury
Chronic pain after an acute injury is a very common reason to seek medical treatment. You may have expected your injury to heal on its own and realized after a number of days, weeks, or months, that the back, leg, neck pain has not resolved. Our bodies are under a lot of stress and correction of joint mechanics or muscle strengthening may be all that is needed to help you feel back to normal. Advanced Medical of Twin Cities specializes in helping their patients feel their best physically after an injury.
Our individualized injury rehabilitation plan always includes the following:
● Physical evaluation by both a medical provider and a chiropractor so that the injury can be addressed fully. Our team will listen closely to your account of the accident and have you complete common range of motion exercises so that we can assess your condition.
● Individualized exercise and stretching plan to strengthen muscles related to your injury.
● Massage therapy, chiropractic care and acupuncture services that are tailored to your needs.
● Rehabilitation plan that utilizes Advanced Medical of Twin Cities' new rehabilitation facility.
Rehabilitation and Recovery from Injury
Advanced Medical of Twin Cities serves those in the Golden Valley, St. Louis Park, Minnetonka and Plymouth, MN area. We offer many flexible financial programs to ensure that cost will not be a factor for our clients to seek our services. Our customer service team can also work directly with your insurance company so that you can simply focus on your injury rehabilitation. We have an experienced and highly trained staff and all necessary equipment to support you during your road to recovery. Call our team today at 763-541-1280 for more information or to schedule an appointment.