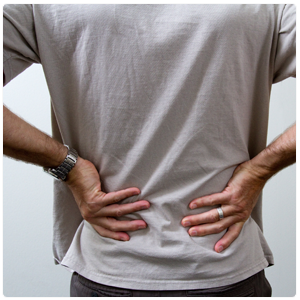 Lower back pain is an issue that can truly impact your daily living. It's not an injury that can be ignored. Most people take their lower back for granted on a daily basis. However, once they experience a lower back injury, they quickly realize just how often our lower back is used for regular daily activities. If you are looking for low back pain rehab in the St. Louis Park area, our medical professionals at Advanced Medical of Twin Cities are eager to help you experience pain relief from this injury naturally.
Holistic Low Back Pain Rehab Options
Pain medication may be the first thing that you think of to help address your lower back pain. The issue, however, is that pain medication only temporarily provides relief from the low back pain. Whether you are dealing with a strain, sprain or swelling, pain medication is not a true form of rehab for these injuries. At Advanced Medical of Twin Cities, we provide our clients with holistic low back pain rehab focused on helping you heal from your injury naturally. Our staff will incorporate natural medical treatment options such as chiropractic care and massage therapy to develop a customized low back pain rehab regimen for you to take on. Through this treatment plan, your lower back will begin to heal and strengthen naturally on its own.
Common Causes of Low Back Pain
Bending down to pick up that item you dropped on the ground is certainly a common cause of low back pain. Other causes of low back pain for our patients in the St. Louis Park area and beyond include:
● Athletic Collisions
● Falls
● Car Accidents
● Stress on the Spine
● Pregnancy
● Arthritic Changes
● Many More!
Personalized Low Back Pain Rehab Plan
At Advanced Medical of Twin Cities, we're all about personalizing the care for our patients. This personalized care applies to low back pain rehab as well. Our medical professionals will spend ample time with you upfront to diagnose and determine the roof of your lower back pain issues. After the evaluation, our team will create a personalized low back pain rehab plan that will benefit you in a variety of ways.
If you are fed up with trying to live your life as you struggle with lower back pain daily, it's time to seek some professional medical care. At Advanced Medical of Twin Cities, you can count on us to provide you with low back pain rehab centered around natural and holistic care. If you are around the St. Louis Park area, give us a call today at (763) 541-1280 to schedule your initial evaluation.