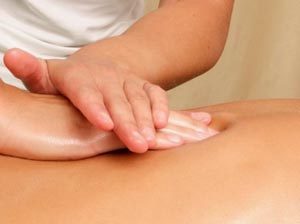 Massage therapy is becoming increasingly more popular with patients looking to experience natural relief from pain or a specific medical condition. For some individuals, they only think of a massage as an activity to pamper yourself while you take some time away from the hustle and bustle of your life. There is nothing wrong with that, but at Advanced Medical of Twin Cities, we feel that there is so much more to massage therapy! If you are in the Golden Valley, MN area and are looking to take a holistic approach towards achieving pain relief while also strengthening your body, our massage therapy services are the perfect solution.
Boost Your Overall Health with Massage Therapy
Our certified massage therapists live and breathe massage therapy. Our team has gone through intense training and continue to educate themselves on the latest and greatest massage therapy techniques so that we can continue to provide the best service to our patients. Massage therapy is great way to boost your overall health. Many of the benefits that massage therapy can provide include reducing stress, improving circulation, enhancing the nervous system, reducing pain and muscle spasms, increasing lymphatic drainage, boosting energy levels, etc. To top it off, massage therapy feels great as well, so it's really the best of both worlds when it comes to comfort and recovery.
Personalized Patient Consultations
By choosing Advanced Medical of Twin Cities as your massage therapists, you'll receive a personalized patient consultation where we sit down with you to get a true understanding of the issues or condition you are struggling with. From there, we'll determine the proper massage therapy techniques to apply to your treatment plan. Some of our most common massages performed include:
● Sports Massage – If you're struggling to get back on the playing field because of an injury or muscle strain, massage therapy may be just the trick!
● Injury Rehabilitation Massage – Have you recently been involved in a car accident around Golden Valley? Let our massage therapists provide relief around the areas that were injured during the accident.
● Therapeutic Massage – Centered around pain relief, this massage works well to provide relief from a wide range of conditions that are causing pain around your neck, back, etc.
By teaming up with our certified massage therapists at Advanced Medical of Twin Cities, you'll quickly find that there is much more to a massage than just being a way to pamper yourself. To learn more about our medical practice in Golden Valley, MN that provides natural pain relief through massage therapy, give us a call today at (763) 541-1280.