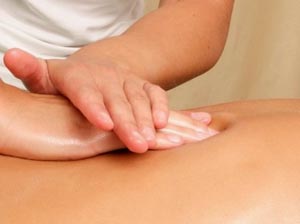 A car accident — even a minor one — can leave you extremely sore all over your body. The most common complaint after a car accidents is neck pain, or whiplash and back pain. In fact, this soreness can last days, weeks and even sometimes longer. Massage therapy is an excellent way to relieve the pain, soreness, muscle tightness and spasms and even the general sluggishness that many feel after a vehicle accident. The team at Advanced Medical of Twin Cities specializes in helping victims of car accidents recover and resume normal activity as soon as possible. We understand that car accidents can be traumatic, and mentally, physically and financially taxing. Our staff will develop a personalized treatment plan for you that will give you the best possible chance of fully recovering and resuming your normal life.
Pain Relief After Auto Accident
The most common symptoms after a car accident include:
● Headaches
● Muscle spasms
● Jaw Pain (TMJ)
● Chronic pain symptoms (neck and back pain are most common)
● Back injuries including pinched nerves and disc degeneration
Each of these symptoms can be effectively addressed with massage therapy and chiropractic care. You do not have to suffer after an accident or worry that you will simply have to live with the pain. Massage therapy as well as chiropractic care can ease your symptoms and leave you feeling significant relief. Our massage therapists and chiropractors work together on your personalized treatment plan based on your unique injuries and symptoms.
Effective Massage Techniques After A Car Accident
Advanced Medical of Twin Cities professional massage therapists can offer clients an injury rehabilitation massage which focuses on helping a specific area of muscle heal more quickly. In addition, we can also offer a therapeutic, or pain relieving massage, which focuses on the back or the neck or another area that impacted by the crash. This type of massage is particularly helpful because it releases tension, toxins and allows for better overall circulation which can provide pain relief.
Integrative Approach to Health Care And Recovery
With convenient hours six days a week and evening openings, you can be sure that you will be able to get an appointment quickly with a member of the professional and experienced staff at Advanced Medical of Twin Cities. Our team offers a comprehensive approach to your care that includes massage, chiropractic care, nutrition, and exercise to give you the best chance at a full and lasting recovery. If you live in the Golden Valley, Plymouth, or Minnetonka, MN area, call us today at (763) 541-1280 for more information.