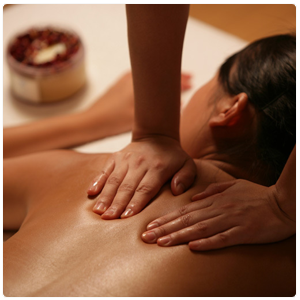 The Twin Cities of Minnesota has plenty of medical practices to evaluate. When it comes to massage therapy treatment, we feel that there is no better option in the area than Advanced Medical of Twin Cities to handle all of your treatment needs. What is so great about our practice is that all of our medical professionals work together to ensure that you are able to achieve the greatest health benefits.
We are proud to offer the Twin Cities community with access to certified massage therapists here on-site. They have diverse and vast training in various massage therapy techniques. Through a detailed consultation with our massage therapists, we will create a personalized massage therapy treatment plan that focuses on the appropriate techniques for the particular type of pain or injury you are dealing with.
Why Consider Massage Therapy?
For some individuals, they think of massage therapy as a way to relax and recover. While massage therapy feels great and can help you with your stress, those are not the only benefits of massage therapy. Other reasons to consider trying massage therapy with our experienced medical professionals include:
● Less Muscle Spasms
● Better Body Circulation
● Strengthened Lymphatic Drainage
● More Relaxed Nervous System
● Pain Relief
● Boost in Energy Levels
● Reduced Body Stress
● Much More!
Massage Treatment Options For All Situations
No matter what type of pain you are dealing with, massage therapy can help. Have you recently gotten injured while playing your favorite sport or while exercising? Our sports massage option is a great option for you to consider. If you are looking for relief from a muscle injury, our injury rehabilitation massage can help get you back to full strength. For those struggling with back or neck pain, our therapeutic massage focuses on providing pain relief through working the inner muscles.
Certified Massage Therapists On-Site
The search for the right medical practice to help you manage your pain and injury should stop at Advanced Medical of Twin Cities. We take pride in helping our patients in Minnesota achieve natural pain relief, while also strengthening their body naturally. Through our effective massage therapy treatment options, our certified massage therapists will work diligently to get you back to full strength soon. To learn more about our trusted massage therapy treatment options or to schedule a detailed consultation in the near future, give us a call today at (763) 541-1280.