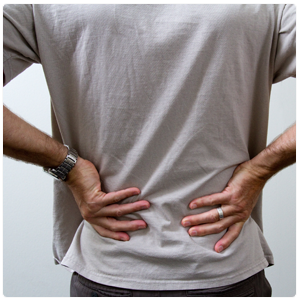 Have you been searching Minneapolis for a respected and affordable chiropractor that can help you experience natural pain relief? Finding the right medical professional to partner with can be frustrating. That is, until you are introduced to our team at Advanced Medical of Twin Cities. Through chiropractic services, our team focuses on optimizing your health and reducing risk of disease down the road. Through our natural approach, your body truly heals and strengthens. Since 1981, our medical team has been serving the Minneapolis area with a goal of enhancing the quality of life for our patients from all different backgrounds.
Chiropractic Natural Relief
Pain can occur in a variety of ways. You may get injured while playing your favorite sport after work. A painful condition such as arthritis may be slowly weakening your body. The unforeseen car accident that you were recently involved in may be the reason you're struggling with pain at this time. When injuries like these happen, Americans are too quick to rely on pain medication for relief. While this approach can provide you with temporary relief, it does not solve any of your underlying issues. Chiropractic care on the other hand, is a holistic approach to pain relief centered around strengthening your body naturally.
Better Alignment with Chiropractic Care
The purpose of chiropractic adjustments are to correct the misaligned bones and joints, which are the primary reasons for the pain you are experiencing. A misaligned body also has a negative impact on the nervous system, increasing the chance of sickness down the road. By teaming up with Advanced Medical of Twin Cities for reliable chiropractic services, you'll experience a boost in your immune system, will notice relief from pain and will strengthen your body from future injury as well!
Other Areas Where Chiropractic Services Can Help
Chiropractic care is a very diverse practice that can provide natural relief in a variety of areas. While car injuries, sports injuries and arthritis are common areas where chiropractic care can help, this type of medical care can also help with the following:
● Headaches
● Stress
● Back Pain
● Poor Posture
● Work Injuries
● Pregnancy
If you are frustrated with the medical care you've received in Minneapolis, don't give up just yet! It is time for you to partner with our dedicated chiropractic staff at Advanced Medical of Twin Cities. Our dedicated and proven chiropractic experts will help you experience natural relief from whatever injury or condition that you may be dealing with. To set up an appointment with our team or to learn more about our chiropractic services, give us a call today at (763) 541-1280.