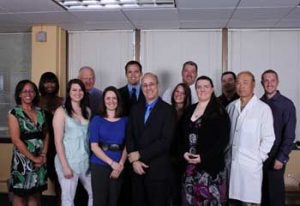 Managing pain is a difficult thing to do, and in our society often times when people think about pain management the first thing that comes to mind is pain killers, muscle relaxers and other types of pharmaceuticals. Although these remedies can help give you a false sense of pain relief, they do not actually fix the problem, but only mask the issue and can create more serious problems in your life such as addiction.
When you decide that your pain is intolerable and you are looking for a solution to help increase your daily productivity and make your life better, considering alternative measurements is extremely beneficial and can help greatly improve your life. At Advanced Medical of Twin Cities, we offer a comprehensive approach to help benefit your life.
Pain Management Doctor
At our office we have medical doctors, chiropractors, rehab therapists and other health care providers such as acupuncturists and massage therapists that are here to provide each one of our clients with the services that they need to achieve a full recovery and get their body back to great shape. Our staff works together to address your health and create a program that will be specifically for you. Our doctors are committed to helping you and your family achieve optimal health and allowing your body to function at its best without having to use prescription medication that can create larger problems for your body and our brain. It is our philosophy to provide our patients the highest quality of health care in a friendly atmosphere.
Our staff offers a variety of services to create the comprehensive approach to healing and pain management by working with chiropractors, nutritionists, acupuncturists, massage therapists and more.
We have worked in Golden Valley to relieve our patients of pain since 1981 and have created a large clientele that have been extremely happy with our services and have made full recoveries. Many of our clients have endured serious injuries, work related injuries, have chronic pain, and have allowed us to work with them to help create a program that enables them to live a better life.
If you experience pain and are looking for a pain management clinic in Golden Valley, Minnesota then Advanced Medical of Twin Cities can be the ones to help make your daily activities achievable, enjoyable and allow you to feel 100% again. With our comprehensive approach to recovery our doctors and staff are here to support you. Give us a call today at 763-541-1280 and we can start your journey to recovery.