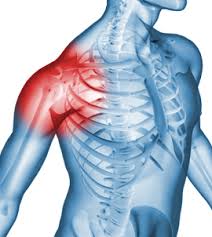 If you are looking for a pinched nerve doctor in Golden Valley, MN, Advanced Medical of Twin Cities can help. A pinched nerve, also known as a compressed nerve, can be an extremely painful condition that can last a short time, or can persist and develop into a more serious long-term problem. Our team can help you find relief from the intense pain of your pinched nerve.
The pain from a pinched nerve is normally caused by pressure on the nerve from other nearby parts of your anatomy. That pressure can build up because of inflammation of the nerve itself or tissue such as tendons, muscle, or cartilage. Initially, you may experience the sensation of numbness, tingling, or periodic weakness in the affected parts of your body. The sciatic nerve is a good example. The sciatic nerve extends from the lower back through the back of the leg and down into the foot. It is possible for the sciatic nerve to be pinched in the lower back or the gluteal area, but the initial sensation of numbness, tingling, or weakness is felt lower in the leg. If left untreated, the pain from the condition known as 'sciatica' can become unbearable and interfere with your daily activities. Sciatic nerve pain often expresses itself as a combination of numbness and excruciating pain.
Relief from Pinched Nerve Pain
If you have a pinched nerve, you may be wondering if the pain will go away on its own or if you should seek medical help. While it is possible for some pinched nerves to heal on their own, many require assistance from a qualified medical professional, such as Advanced Medical of Twin Cities. If your nerve pain has been present for more than 1-2 days, there is a risk that the pain will intensify without expert treatment. Our team can use a number of treatments to relieve you of the pain you are experiencing and help your body heal itself.
Non-Invasive Treatment for Your Pinched Nerve in Golden Valley
Advanced Medicine of Twin Cities offers non-invasive treatment for pinched nerve pain. Chiropractic adjustments are very effective for treating painful pinched nerves, and massage therapy can also be applied to nearly every pinched nerve for additional relief. Acupuncture is a minimally invasive process that is exceptionally good at reducing inflammation, a source of nerve pain. Our medical team will evaluate your symptoms and come up with an individualized treatment plan for you that may combine all three treatments to help you find the relief you are looking for. To schedule an appointment, call Advanced Medical of Twin Cities at (763) 541-1280.