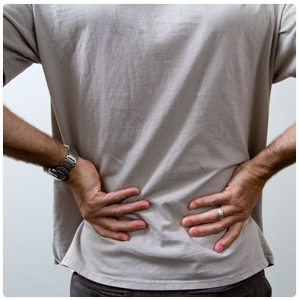 Are you in need of a physical therapist to help you recover from an accident or injury? At Advanced Medical of Twin Cities, we can offer you a unique experience that will help to heal your injuries completely and get you on your way to better health in no time. With chiropractors and medical doctors on staff, we're able to do what most chiropractic clinics can't – provide a complete healthcare service that includes natural medicine treatments, diagnoses by physicians and chiropractors working together, and complete rehabilitation plans that include prescribed solutions from both a doctor and a chiropractor. We provide Physical Rehabilitative Treatments services to patients in Golden Valley, St. Louis Park, Minnetonka, Plymouth, Edina, Richfield and Bloomington, MN, ensuring that everyone has access to the best injury treatment possible. With massage therapists, chiropractic adjustments, consultation with a physician, acupuncture services, exercise routines, and more, we'll have you good as new in no time.
Types of Injuries and Conditions Treated with Physical Rehabilitative Treatments
When you've been in an auto accident or sustain an injury some other way, it's important to know how your injury occurred so that we are able to tell you how we might be able to help. Typically, the common injuries treated with Physical Rehabilitative Treatments include:
Auto accidents
Sports injuries
Work injuries
Personal injuries, such as slip-and-fall injuries
Poor posture
Chronic pain
If you have sustained any of these injuries or been in an auto accident, we will help to ensure you make a full recovery by creating a personalized treatment plan, including any chiropractic care services and medical needs you might require to make the most of your Physical Rehabilitative Treatments.
Types of Treatments Available for Physical Rehabilitative Treatments Patients
If you come to our office for Physical Rehabilitative Treatments treatment, you're likely in for more than exercises. Although our Physical Rehabilitative Treatments include corrective and healing exercises to combat injuries, we also provide chiropractic services to supplement your Physical Rehabilitative Treatments exercises, helping to improve your health and get you back on your feet more quickly. Once we begin your treatment plan, starting with an evaluation by a medical doctor and a chiropractor, your treatment plan may include:
Individualized stretching and exercises to strengthen or correct injured areas
Specialized strengthening programs to get you back to full health
Massage therapy to help ensure a speedier recover by relieving nervous and muscular tension, improving range of motion, increasing circulation, and more
Acupuncture therapy
Chiropractic adjustments to realign the spine, if necessary
When you choose to begin your treatment with Advanced Medical of Twin Cities, you'll find that there's nothing comparable to working with a medical doctor and a chiropractor to improve your health and recovery from an injury. For doctors and chiropractors serving Golden Valley, St. Louis Park, Minnetonka, Plymouth, Edina, Richfield and Bloomington, Minnesota patients, call us at (763) 541-1280, and schedule your first appointment today.