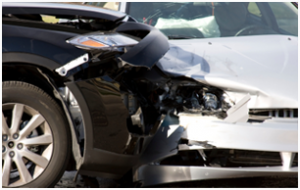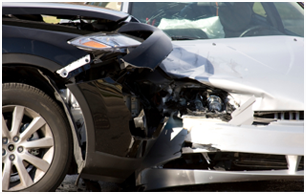 Advanced Medical of Twin Cities, based in Golden Valley, serves Plymouth and many other communities in Minnesota, providing excellent care for patients in need of treatment for whiplash. Our team can help you recover from a car accident, fall, or other accident that has left you with whiplash. Whiplash is a trauma most often associated with car accidents, but it can happen as a result of other sources of trauma. It occurs when your body sustains an impact that causes a whipping action of your neck, damaging the surrounding soft tissue (muscles and ligaments). Advanced Medical offers a medical and chiropractic approach to your recovery, increasing the likelihood that you will get back to your pre-accident condition.
Recovery After A Car Accident Plymouth, MN
Abnormal joint function is very common after whiplash trauma and can lead to a variety of additional disorders, headaches, muscle spasms, inflammation in the neck and/or back, jaw pain or Temporomandibular Joint Dysfunction (TMJ), pinched nerves, disc degeneration and arthritic changes, and chronic pain syndromes.
Many people have difficulty overcoming the pain of whiplash. It can be a pesky problem and, years ago, individuals who suffered from whiplash were told that they needed to learn to live with the pain. The professionals of Advanced Medical of Twin Cities have specific training in providing relief from the pain caused by whiplash. And if you are dealing with a full-on whiplash issue, or feel the ongoing discomfort after achieving only some relief, let our team take a look at your condition. You are very likely to feel relief very soon after starting treatment. Time, health issues, injuries from falls or car accidents, and other factors can create the conditions that are tailor-made for chiropractic care.
Recovery From Whiplash Pain
Whiplash can happen to anyone, regardless of size and strength, and it can happen for reasons other than auto accidents. Advanced Medical can also help you with a wide array of other chiropractic issues. If you have chronic pain from a car accident, fall, sports-related collision, or other circumstance, chiropractic care may be the best possible treatment for you. And if you live in or near Plymouth, Minnesota, the professionals at Advanced Medical are an excellent choice for your treatment plan.
A car accident is a jarring experience and can leave you with both emotional and physical distress and pain. Finding a partner in your healthcare after such an event can help you recover, heal and eventually move forward. Advanced Medical of Twin Cities has earned a positive reputation for providing compassionate and responsive care to each and every client. For more information, or to schedule an appointment, call us at (763) 541-1280.