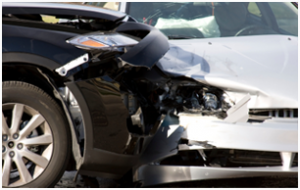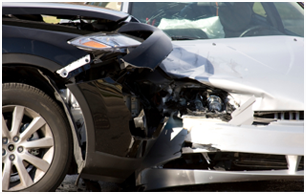 Whiplash is a severely uncomfortable injury to suffer through, and if you're interested in maintaining your health in the long-term, it's best to seek treatment for a whiplash injury as soon as possible to avoid doing more damage or allowing a whiplash injury to affect you permanently. At Advanced Medical of Twin Cities, our Golden Valley, Minnesota whiplash doctors can help you get back to your pre-injury state, free from your whiplash injuries. Through chiropractic and massage therapy treatments, we'll help rehabilitate your neck, back, shoulders, or extremities – whatever area of your body has been affected by your whiplash injury.
Chiropractic Adjustments for Whiplash
Chiropractic spinal adjustments can be extremely beneficial in treating whiplash. Why? When you sustain a whiplash injury, it's caused by a large amount of force straining your neck, shoulders, or back as your head is thrust away from your body. If you sustained your whiplash injury in an auto accident, this is likely easy to understand – your head flies forward when you brake hard or crash in a vehicle. The same occurs in several other instances, though, including when you fall from a tall or even short height or whip your head too forcefully. When this whipping motion occurs, your vertebrae in your neck and back can shift, causing a misalignment that's very uncomfortable. With chiropractic adjustments, we can get your spine in proper alignment again!
Massage Whiplash Treatments
In addition to chiropractic adjustments, we also provide whiplash massage therapy treatments to help relieve muscular and nervous tension that can be caused by whiplash. Massage has the benefit of reducing inflammation and promoting better circulation, which can also help to relieve whiplash pain and promote faster healing. Often combined with chiropractic adjustments to provide the most relief, massage therapy is often a cornerstone of whiplash treatment because of its capacity to relieve many whiplash symptoms, which allows us to provide patients with a more complete treatment plan than chiropractic alone can provide.
Common Whiplash Symptoms We Treat
Which whiplash symptoms can chiropractic adjustments and massage therapy treat? See the whiplash symptoms we commonly treat that can affect the neck, back, shoulders, and extremities:
• Stiffness
• Pain, including mild and chronic pain
• Muscle spasms
• Inflammation
• Pinched nerves
• Arthritic changes
• Disc degeneration in the spine
Whiplash can also manifest in the following symptoms, which you might not think to associate with whiplash.
• Headaches
• Migraines
• Temporomandibular Joint Dysfunction (TMJ)
Natural Medicine Whiplash Treatment Plans
To ensure you have the best chance at recovering from whiplash, seek treatment today. At Advanced Medical of Twin Cities, our Golden Valley, MN chiropractors and massage therapists can help you recover fully from whiplash and its symptoms through an individualized treatment plan that's designed based on your symptoms, pain level, and the cause of your whiplash. Contact us today at (763) 541-1280 to start healing your whiplash injuries and ensuring your body gets back to its pre-injury state.