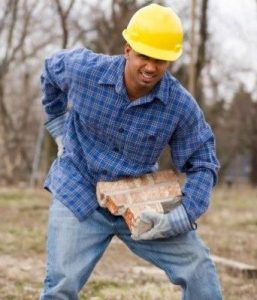 One of the most difficult things about work injuries is the fact that sometimes you just might not notice it happening until it's done. This is especially true for those working 40 hour work weeks behind a computer or doing any other repetitive motions with your body without relieving specific ailments. At Advanced Medical of Twin Cities, not only can we treat your chronic or acute injury, we can work to help you prevent those work injuries from occurring in the future. If you have a work related injury around Plymouth or Golden Valley, MN, seeking help at Advanced Medical of Twin Cities is a fantastic solution.
Never Ignore an Injury
We have so many clients come into our practice complaining about an ailment that they thought would get better. Whether they lifted something and heard a pop or they started to notice pain after a certain repetitive motion, they wrote it all off and thought that things would get better on their own. It wasn't until they endured so much physical pain that they brought themselves in to get treated. Why do we do that to ourselves? Feeling good and healthy means taking control of your pain and treating it when needed. Generally, your employer wants you to be healthy and be able to successfully perform your job without physical pain. This is why we encourage you to always come on in and let our chiropractic care provide you with relief and effective solutions to get you well.
Chiropractic Care After Work Injuries
Like we've said, work injuries include both acute and chronic problems. As soon as you start feeling pain or any other symptoms, you should absolutely come in and get checked out. Our chiropractors are excellent at doing thorough examinations and finding conditions that traditional medicine typically overlooks. We aren't just here to treat the problem, but we also aim to help determine the cause so that you can prevent it from happening again. Through chiropractic adjustments and other natural health treatments, we work to put your entire body back into a healthy, painless position. After your treatment, our goal is to help you create a work environment for yourself that minimizes the stress and pressure on your body. Whether that's changing the office around or teaching different lifting techniques, our chiropractors are here to help you heal and prevent future work related injuries.
For more information about Advanced Medical of Twin Cities and treating work related injuries, contact us today at (763) 541-1280. We're here to help the members of the Plymouth or Golden Valley, MN community!