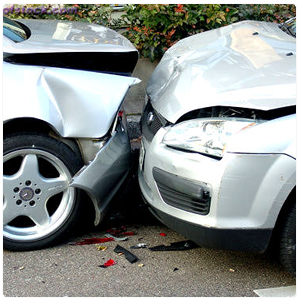 Car accidents are something that no one plans for. No matter how hard we try to protect ourselves from getting into an accident, sometimes the inevitable happens. So when the unthinkable occurs, no matter how big or small of an accident, it's important to do things that you can control. You can control your health and your pain from then on out. At Advanced Medical of Twin Cities, we offer specialized chiropractic care after an auto accident in Golden Valley, St Louis Park, Plymouth, and Minnetonka, MN.
Injury Severity
Many times we see patients that are dealing with chronic pain after an accident. More often than not, patients will say that they got into a small fender bender and thought nothing of it until the pain didn't go away. Eventually, that very small injury from the auto accident turned into something severe and chronic. This is why, no matter how small or large an accident, you should always be checked out and treated. Even the smallest of car accidents can cause the largest of problems.
Common Car Accident Injuries
Our most common complaint after car accidents both big and small is whiplash. When whiplash occurs, your head and neck goes one way and your body goes the other. This motion damages the neck and surrounding soft tissue. With whiplash, people can experience headaches, muscle spasms, TMJ, pinched nerves and disc degeneration on their spine. In the past, medical doctors were only achieving full recovery outcomes with half of whiplash patients. Now based on evidence based practice in chiropractic care, we can help our patients get back to their pre-accident condition.
Chiropractic Care After Auto Injury
At Advanced Medical, we are all about holistic treatment and care. We want you to get the most out of your recovery and for that reason we combine medical and chiropractic professionals to both treat your injuries and help you heal. Chiropractic care works to adjust your misaligned bones and joints while simultaneously alleviating pressure on your nervous system and helping to improve your body function.
No matter what type of auto injury you experience, Advanced Medical is here to help you. Serving the Golden Valley, St Louis Park, Plymouth, and Minnetonka areas since 1981, we are ready to help you heal and get back to the quality of life you are used to living. For more information, give Advanced Medical of Twin Cities a call today at (763) 541-1280 and schedule your appointment.