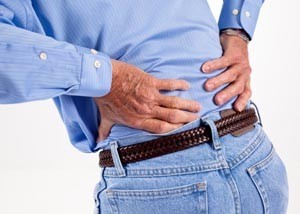 Are you looking for a chiropractic clinic to help relieve pain, heal an injury, or maybe just help you ensure your body's systems are all working together properly? At Advanced Medical of Twin Cities, we offer chiropractic adjustments, among other chiropractic care services, that can accomplish all of this. Our Golden Valley, MN chiropractors have years of training providing pain relief with chiropractic care and helping patients lead fuller, pain-free lives. We utilize chiropractic adjustments and other care services to provide injury rehabilitation, treat the symptoms and causes of musculoskeletal conditions, and relieve low back pain, shoulder pain, neck pain, hip pain, and more.
Benefits of Chiropractic Adjustments
Chiropractic adjustments can provide several benefits, not least of which is lasting pain relief. Often times, we are able to use chiropractic adjustments to provide permanent pain relief by treating injuries and sources of pain at the source rather than by targeting the pain itself. By realigning misaligned vertebrae in the spine and ensuring your back, neck, hips, and extremities are all in the optimum position, we can help to relieve a wide range of ailments that are caused by issues in several of the body's systems, including the muscular, nervous, skeletal, and circulatory systems, and others.
Injury Rehabilitation Chiropractic Adjustments
If you've sustained an injury in your neck, back, shoulders, hips, or even sometimes in your extremities, chiropractic care may be the injury rehabilitation treatment you need to make a full and fast recovery. The types of injuries we treat with chiropractic adjustments and other chiropractic care services include:
• Work injuries
• Repetitive stress injuries, often caused by the work you do or habitual postures
• Sports injuries
• Auto injuries
• Personal injuries, typically involving slip-and-fall accidents
• Whiplash, which are often caused by auto accidents and cause pain throughout several areas of the body
Neck Pain, Low Back Pain and Hip Pain Relief
Virtually any musculoskeletal or nervous pain in the spinal column can be treated and eliminated with chiropractic adjustments. No matter the cause, if you're suffering from shoulder or neck pain, low back pain, or hip pain, you can likely benefit immensely from realigning your spine with chiropractic adjustments and eliminating muscular, skeletal and nervous tensions.
Chiropractic Care for Musculoskeletal Conditions
For some musculoskeletal conditions, such as arthritis, chiropractic adjustments can be useful in providing pain relief, reducing inflammation, improving mobility, increasing circulation, and more. If you're in need of chiropractic care, whether it be for a musculoskeletal condition, a recent or lasting injury, or for undiagnosed neck pain, back pain, hip pain or shoulder pain, Advanced Medical of Twin Cities is here to help ensure you get the treatment you need. Our Golden Valley, Minnesota chiropractic care specialists can be reached at (763) 541-1280, ready to answer any questions you may have about the benefits of chiropractic adjustments and schedule your first appointment to begin your chiropractic adjustments and any other treatment needs you may have.