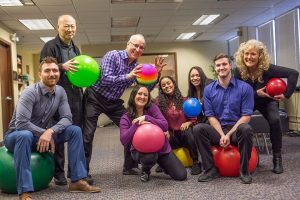 Having to go to several different medical providers to sort out your symptoms or to seek a treatment plan can take significant time, resources and can be extremely stressful.  You can end up feeling like you are being treated less like a whole person, and more like a sum of your parts.  Healthcare at some clinics seems to have become more transaction-based over the last decade, and less patient-based, and focused on treating patients as people. Advanced Medical of Twin Cities offers a comprehensive and integrated approach to your healthcare, combining medical treatment, chiropractic care, massage therapy, nutritional therapy and acupuncture to customize a treatment plan that works for you. These services are all available in one office and our staff works together to ensure that all of your health concerns are addressed.
Comprehensive Approach to Health Care
Our team consists of medical doctors, chiropractors, rehab therapists, and other healthcare providers, all seeing patients in one state of the art location.  We embrace a team approach to healthcare and that benefits each and every person we see.  When it comes to your health and the health of your family, we are committed to helping you get to the bottom of your health struggles, reduce your risk of disease and help you get back to feeling your best.
The staff at Advanced Medical of Twin Cities integrates medical care, chiropractic care, massage therapy, acupuncture and nutritional counseling to help you achieve optimal health.  Your health records are kept in one place and our multidisciplinary team of providers talks to each other about your health concerns and issues and works together to develop a treatment plan offers a comprehensive approach to healthcare.  We see patients who have been involved in car accidents, have been injured at work and are suffering from headaches, lower back pain, arthritis, and general stress.
Achieve Optimal Health and Wellness
You benefit most by the integrated approach to your health.  You do not have to go to multiple clinics to find relief.  Advanced Medical of Twin Cities sees you as a whole person and will help you and your family achieve optimal health.  Making an appointment with the team is easy.  We offer convenient office hours six days a week (Monday-Saturday), including evening and weekend hours.  We see all members of your family as well and we encourage families to make appointments for several of you on one day.  For more information or to make an appointment with our team, call us today at 763-541-1280.