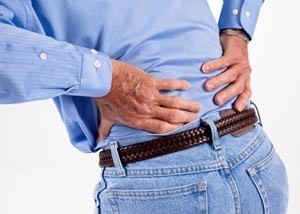 Can anyone take a guess on the single leading cause of disability worldwide? If you guessed back pain, you would be correct. Neck and back pain is one of the most common reasons why people opt not to work and one of the most common reasons people go in to see a doctor. So why is it that we, as a society, don't take better care of our necks and our backs? Like many other detrimental diseases, many people with neck and back pain don't develop it all of a sudden, it's a gradual thing. So perhaps we aren't doing enough treatment in the early stages of pain. At Advanced Medical of Twin Cities, we encourage anyone dealing with neck and back pain to come and seek relief here. Serving Golden Valley, Edina, St Louis Park, Minnetonka, and Plymouth, MN, we are here for all of your neck and back pain needs.
Making Your Alternative Your Priority
So many of our patients have come to us seeking treatment after their primary doctors have failed to alleviate their pain. While it is of the utmost importance to work with your primary doctor for all of your healthcare needs, insisting on further evaluation with a chiropractor is never a wasted idea. The issue with the majority of modern medicine today is that we focus on so much pharmacology that we forget to treat the root of the issue. If your neck and back are hurting, doesn't going to the root of the problem seem more logical than a systemic effect like pharmacology? Chiropractic care aims to treat your ailments as well as the rest of your body through natural healing.
Chiropractic Care for Neck and Back Pain
When any muscle or ligament is overexerted or strained, it can lead to painful results. If your back has too much tension, something will eventually give. Over exertion, tension, stress, arthritis, posture changes, falls, trauma, and degenerative discs are all examples of how your neck and back can easily become injured. Through the manipulation of the spine and adjustments, we can help get you back on track to a healthier you. All you have to do is make the appointment.
For more information about neck and back pain relief in the Golden Valley, Edina, St Louis Park, Minnetonka, and Plymouth, MN areas, give Advanced Medical of Twin Cities a call today at (763) 541-1280.