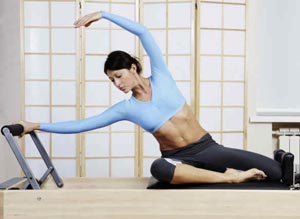 At Advanced Medical of Twin Cities, we offer patients a chiropractic and medicine center that specializes in a range of physical therapy services, including chiropractic adjustments, massage therapy, acupuncture, and individually tailored physical therapy exercises. Whether you're beginning physical therapy for a recent injury, a past injury that requires constant or renewed treatment, or a condition that is improved by physical therapy, we'll create a personalized physical therapy treatment plan that works for you and your body. Through these therapies, we'll help you recover from injuries, prevent future injuries, improve your body's ability to heal itself, relieve tensions in the body preventing healing, and more. If you're looking for a Plymouth, St Louis Park or Golden Valley, MN physical therapist, we're here, and we're ready to start helping you lead a happier, healthier, pain-free life.
When to Seek Physical Therapy Treatments
Not everyone requires physical therapy, and not everyone requires help healing from an injury or the effects of a condition. However, for those who struggle to heal naturally, who have lasting side effects from an injury or condition, who have sustained a serious injury, or who have not been able to use one or more areas of their body for a period of time, physical therapy may be necessary. At our center, we provide physical therapy treatments for:
• Auto injuries, including whiplash
• Sports injuries
• Work injuries
• Repetitive stress injuries, often sustained playing sports, at work, or performing daily routines
• Personal injuries like slip-and-fall accidents
• Poor posture that affects muscle and bone alignment
• Chronic pain
• Musculoskeletal conditions like arthritis
• Past injuries that require additional treatment
Physical Therapy with Chiropractic Adjustments
Physical therapy can often include chiropractic adjustments, intended to help your body heal more completely and more quickly. Spinal adjustments relieve tension in the muscles, bones, and nerves in your body – even beyond your spine. You can feel the effects of a properly aligned spine in your neck, shoulder, hips, and joints.
Acupuncture Physical Therapy
Acupuncture is often used to treat injuries, arthritis, inflammation, and other conditions and symptoms that can be aided with physical therapy. Acupuncture as a physical therapy method can be used alone or in conjunction with other physical therapy methods.
Massage Physical Therapy Treatments
Massage therapy is an extremely useful physical therapy treatment method that targets several of the body's systems, relieving nervous and muscular tension, reducing inflammation, improving range of motion, and providing mental and physical relaxation to promote healing.
Physical Therapy Exercises
If you've sustained an injury or are regaining the use of one or more of your body parts, corrective, strengthening, or rehabilitative physical therapy exercises can be used to help make your recovery quicker and more successful, even helping to prevent future injury.
If you're in need of a physical therapist in Plymouth, St Louis Park or Golden Valley, Minnesota contact Advanced Medical of Twin Cities. Call us at (763) 541-1280 to schedule a physical therapy appointment with our chiropractors, massage therapists, acupuncturists, and natural medicine doctors today.