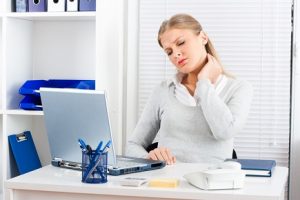 At a time when our country is battling a pandemic, there is more stress than ever on the shoulders of individuals and families in our area. Concerns about the economy, race relations and a highly contagious virus are suddenly at the forefront of our life. The staff at Advanced Medical of Twin Cities understands this stress and provides stress relief for those living in Golden Valley, MN.
Stress can be divided into two different categories: eustress and distress. Eustress is the kind of stress that creates a sense of well-being. For example, when we are energized by the prospect of giving a special someone a perfectly chosen gift or when our favorite sports team is about to win a big game, we experience eustress. Distress is the kind of stress that produces varying degrees of negative outcomes, and it is what we have come to know as stress more generally. Negative stress can result from acute circumstances, such as a car accident or the receipt of unexpected bad news; or it can be the result of prolonged negative stress such as financial worries or the threat of violence from an abusive spouse. All forms of negative stress can have an undesirable impact on your life. Advanced Medical of Twin Cities can help you recover from, and even reverse, the effects of stress on your life.
Reduce The Impact of Stress on Your Health
Regardless of the cause of your stress, our treatment methods have the ability to reduce the impact of stress on your life. Our chiropractic services are ideally suited to helping you recover from the combined effects of stress and the impact that it has on your physical being. Chiropractic care does wonders for aligning the spine, but a secondary effect of a chiropractic adjustment is that it helps you feel stronger and more resilient as a result of improving the alignment of your spine. In short, feeling better physically can free you up to feel better psychologically, spiritually, and mentally.
We also offer acupuncture treatments, which prove to be a wonderful supplement to chiropractic adjustment. Acupuncture has been shown to encourage the body's natural healing mechanisms. When combined with massage therapy, the impact of chiropractic adjustment and acupuncture is often enhanced, and before you know it you are feeling your stress level diminish. In addition, Advanced Medical of Twin Cities offers assistance with nutrition. Improving the quality of the food you put in your body can have both a positive short-term and a sustainable long-term impact on your health.
Natural Therapies for Relieving Stress in Golden Valley, MN
If you live in Golden Valley and could benefit from our natural and non-invasive therapies for relieving stress, please call us at 763-541-1280. Our experienced staff is available to answer any questions you may have about stress and how we may be able to help you.