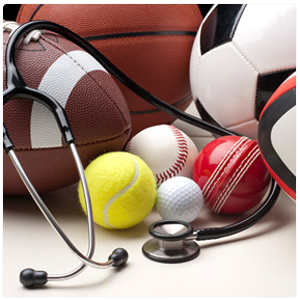 Whether your idea of optimal performance involves shaving a few tenths of a second off your 50-meter freestyle, one of the components of a triathlon, or if it involves simply being able to walk or workout without pain, Advanced Medical of Twin Cities can help you with your goal. Optimal performance may seem out of reach if you have been dealing with progressively debilitating pain or injury, but we can help you feel better and make progress toward optimal performance as you define it.
The human body relies on proper structural alignment to perform normal to strenuous tasks in optimal fashion. If you are experiencing a misalignment, you may also be experiencing a loss of flexibility and/or mobility. These conditions have a way of compounding each other, especially when they have been allowed to worsen over time. In addition, other parts of the body tend to compensate for the misaligned areas, which can cause pain and possibly injury to the parts that are doing the compensating. The systems of your body, therefore, are interrelated and connected. Optimal performance will be limited by sub-optimal functioning of one or more parts of your body, and you may experience discomfort in a completely different area of your body as a result. Our staff understands the complex relationships of the body's systems and we are therefore qualified to help you get back on the road to optimal performance.
Body's Interrelated Systems
A common example of this phenomenon can be seen in the misalignment of your spine. If you have a spinal misalignment, the muscles in your legs and hips will likely compensate for loss of flexibility in your back. Consequently, the original issue—the misalignment of the vertebrae in your back—manifests in discomfort in other, seemingly distant and unrelated parts of your body such as your hamstrings, knees, and ankles. To properly address such issues requires the training, knowledge, and expertise possessed by the staff of Advanced Medical of Twin Cities.
Partner with Advance Medical to Achieve Optimal Performance
Our staff has the knowledge of the body's interrelated systems, and we work hard to listen to your experience with the pain and discomfort you are experiencing so that every intervention is a partnership. Our goal is to understand what you are experiencing, identify possible treatments, and then apply those that will help you achieve optimal performance.
Achieve Optimal Performance
Optimal performance is not out of reach for most people. The best way to achieve it is to engage in regular maintenance with a trusted provider of chiropractic care. We have worked hard to earn the trust of our clients, and we have been successful because of that commitment.
If you are ready to take the first step on the road back to optimal performance, schedule a time to pay us a visit. To do so, call (763) 541-1280 for an appointment