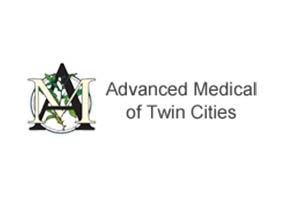 More and more athletes from all backgrounds are beginning to incorporate acupuncture treatment into their treatment regimen anytime a sports injury occurs. Countless studies have shown that holistic acupuncture treatment works extremely well when treating strains, sprains, swollen muscles, shin splints and pain in the majority of one's body. So, if you are in search of an experienced and effective acupuncturist around MN that can help you with your sports injury, our team at Advanced Medical of Twin Cities is just the partner that you've been looking for.
Effective & Natural Acupuncture Therapy
Did you know that acupuncture is one of the oldest forms of medicine in the world? In fact, this method of medicine has been in practice for over five thousand years and there is no sign of its popularity slowing down anytime soon. Most athletic teams across the world have acupuncturists on staff to help their athletes recover from various injuries. Not only does acupuncture reduce the amount of pain that you are in naturally, but it can also significantly boost the speed of your overall recovery from the injury. Our acupuncturists on staff have assisted countless athletes recover from an injury and they are eager to help you with your injury as well.
The Acupuncture Treatment Process
Don't be scared away by the fact that needles are involved in an acupuncture treatment. The truth is that these needles are extremely tiny and are not painful. Our acupuncturist will insert these tiny needles into specific points around your body. These needles will help stimulate the nerves, which then send signals to your brain. From there, the brain releases neural hormones. These hormones help rejuvenate the individual's mood and energy, while also reducing the amount of pain that they feel.
Schedule an Appointment
If a sports injury has recently occurred and you are looking for a way to experience natural relief from the injury, while also speeding up your recovery process, then acupuncture is just the treatment option for you. Our team of acupuncturists are here to help you whenever you are ready to schedule your first appointment. You'll receive personalized care that will focus on your specific needs.
Nothing makes our acupuncturists on staff happier than to see our patients get back on the field or court with their team. Serving MN with effective and proven acupuncture treatment options, give Advanced Medical of Twin Cities a call today at (763) 541-1280 to schedule an appointment with our staff.