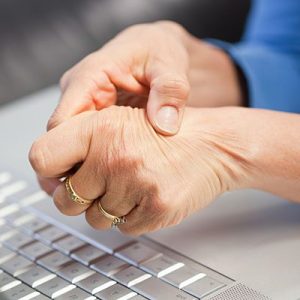 Looking for chiropractic care in Golden Valley? At Advanced Medical of Twin Cities, we offer quality chiropractic care with outstanding results. The need for chiropractic care has never been greater. From car accidents to chronic work habits, the chiropractors at Advanced Medical of Twin Cities are here to listen to your concerns and help you to begin the healing process and get you on the road to wellness.
Why Chiropractic Care?
If you are tired of taking pain medications that only temporarily mask the pain, it's time that you find another way to heal. Unfortunately, these drugs do not fix the problem and should not be a long term solution to your problems. Chiropractic care is a natural way to make a positive impact on your health and at Advanced Medical of Twin Cities, we do our part in creating an atmosphere for positive healing. Chiropractic adjustments are frequently done to correct a patient's misaligned bones and joints. Misalignment within your body can place pressure on your nervous system which can result in improper functioning of the body. Through chiropractic care, we correct this misalignment, alleviating the pressure and improving overall body function.
Who Needs Chiropractic Care?
It's hard to know what exactly is causing the pain that you may be feeling. This is why our chiropractors at Advanced Medical of Twin Cities work hard to get to the root of the problem. Car accidents, falls, sports injuries, and even repetitive work movements are just some of the many reasons why people come to see us. We treat all of these things in hopes of giving all of our patients a speedy recovery. However, even if you have no pain at all, chiropractic care has been shown to boost your immune system, prophylactically treat and prevent injuries from ever occurring, and maintain your body's natural functions.
Financial Restraints
People often opt to avoid visiting a chiropractor due to the fear of costs. No one should be deprived of treatment. This is why we are participating providers with Medicare and Medical Assistance. Additionally, we work with all auto insurance and most workers compensation plans. With many different financial options, we can work with your budget so that you can focus on your healing.
If you are searching for a chiropractic office in Golden Valley, look no further than Advanced Medical of Twin Cities. For more information, give us a call and schedule an appointment today at (763) 541-1280.