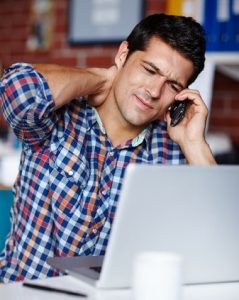 Wouldn't it be nice to be able to find a medical professional that can provide benefits for the whole family right here in Golden Valley, MN? Well, at Advanced Medical of Twin Cities, we make that possible. Our experienced medical staff offers family chiropractic care that provides benefits to individuals of all ages.
Whether you are experiencing pain and discomfort due to working from home, have a child in high school that just got injured playing their favorite sport or if you recently were involved in a car accident, our team of chiropractors at Advanced Medical of Twin Cities have you all covered. We specialize in providing our clients with holistic chiropractic care that is focused on helping your body heal naturally through a strategized chiropractic treatment plan. Once our clients begin their chiropractic treatment, they'll begin to experience natural pain relief and a faster recovery.
Natural Treatment For The All Ages
How do we accomplish these natural results? The answer is by incorporating chiropractic adjustments and manipulations into a personalized treatment plan. As our patient, you will not have to rely on pain medication or an invasive procedure in order for you to achieve the pain relief that you need. Our natural chiropractic care is a much better solution for your overall health.
Realigning the Body through Chiropractic Care
Chiropractic care is centered around realigning the body back to its normal position. This realignment all starts with the spine. Your spine can become misaligned because of poor posture, slips and falls, repetitive motions, a car accident, etc. Through chiropractic adjustments and manipulations, our chiropractors are able to get your spine back into proper alignment. This relieves pressure on your nervous system, joints and even bones. In turn, you and your other family members will be able to better recover from the injury or medical condition that you are dealing with.
Keeping You Healthy with Chiropractic Care
Many of our clients at Advanced Medical of Twin Cities aren't dealing with a specific injury. Instead, they utilize chiropractic care as a way to maintain optimal health. Chiropractic adjustments from our experienced staff can also help boost your immune system, enhance your posture and even prevent future injuries from occurring. Whether you are young, middle aged or a senior, chiropractic care is a great way to keep you healthy!
At Advanced Medical of Twin Cities, we love being able to provide our clients in the Golden Valley, MN area with chiropractic care for the whole family. If you are looking for a way to achieve natural pain relief or if you're looking to maintain your great health, chiropractic care is an ideal option for you. To set up a chiropractic evaluation with our dedicated team, give us a call today at (763) 541-1280.