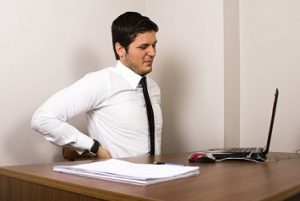 Has stress taken over your daily life? Do you wake up in the morning stressed and go to bed still stressed out? Stress can wear down individuals of all ages. It can lead to heightened anxiety, worry and a feeling of exhaustion. If your spine has experienced trauma in the past, that could be a direct reason for the stress you are experiencing. Our team at Advanced Medical of Twin Cities offers effective stress relief naturally to any guest that walks through our office doors. By partnering with our committed team, we'll be able to overcome these stressful experiences that you've been struggling with.
Relieve Pain From Stress Naturally
While you may think that stress is just mental, the truth is that stress can have a bad impact on your body as well. Feeling overloaded by stress over an extended period of time can cause tension and pain in your body. It can also negatively alter your posture and the alignment of your spine. If you've been injured in the past and may not be back to full strength, stress often attacks those problem areas of the body. For example, someone dealing with an injured neck while being stressed may experience headaches. Other common bodily issues where stress can make things worse includes:
● Digestive Issues
● Irritability
● Fatigue
● Allergies
● Aches
● Pains
● Trouble Sleeping
● Much More!
Holistic Pain Relief Options
If you are wondering what our team of medical professionals can do to help you with the stress that is making you feel defeated, let us explain. We offer holistic treatment options centered around helping your body achieve effective stress relief naturally. Our popular chiropractic services will help get your spine and body back into proper alignment, which can help reduce the level of stress you are experiencing. Another way that our staff can help you manage your stress is our massage therapy services. There's no better way to relax and forget about the issues causing you stress than to get one of our high-quality massages. Another great treatment option to consider when seeking stress relief is our acupuncture services. Acupuncture works to stimulate the body's healing abilities and helps your body become balanced and strong.
You do not have to continue living your daily life overwhelmed by stress. Rather than continuing down this difficult road, consider trying our effective stress relief techniques at Advanced Medical of Twin Cities. To schedule a chiropractic, massage therapy or acupuncture appointment, give us a call today at (763) 541-1280.