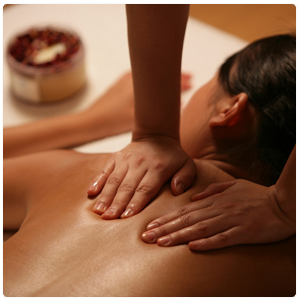 Are you frustrated with the bodily pain you've been struggling with for months or even years? Relying on pain medication for relief only provides you with a temporary solution. In order to gain true relief from an injury that just will not seem to go away, you must address the issue head on. One great way to strengthen the part of your body causing all of this pain is through massage therapy. This holistic approach to pain relief focuses on providing you with natural pain relief, while also strengthening the injured area at the same time. If you are in the St. Louis Park, MN area, and are looking for a reputable massage therapist, look no further than our team at Advanced Medical of Twin Cities.
More than a Massage
When most people hear the phrase 'massage therapy', they often think of a relaxing experience where you can take time away from the hustle and bustle of your busy day. While this does ring true, there is much more to a massage than simply relaxation. Our massage therapists at Advanced Medical of Twin Cities aim to reduce body stress and muscle spasms, boost your circulation and energy levels, reduce pain and even regulate your nervous system. By committing to an evaluation with one of our certified massage therapists, we'll develop a massage therapy treatment plan designed specifically for you. Additionally, we can incorporate other types of holistic treatment such as acupuncture and chiropractic care to provide you with a full treatment plan.
Customizable Massage Therapy Plan
At Advanced Medical of Twin Cities, we believe in offering a wide range of massages for our clients. Someone who has just been injured in a car accident may need a different type of massage than someone who is dealing with a nagging sports injury. Our most common massages that our clients take advantage of include:
● Injury Rehabilitation Massage – If you've been involved in a car accident or got hurt on the job, this type of massage aims to bring your body back to pre-accident condition naturally.
● Sports Massage – Sports are a big part of life for many individuals in St. Louis Park. If you've recently gotten injured playing a sport, don't try and play through the pain. This could end up causing more damage in the long run. Team up with our massage therapists and let us strengthen your body so that we can help strengthen the injured area and speed up the recovery process.
● Therapeutic Massage – If you're simply seeking pain relief from muscle pain that just will not go away, our therapeutic massage may be your best bet. Through this massage, we can release tension, toxins and boost circulation to help your body relax and heal.
You don't have to continue living life constantly in pain. Rather than seeking relief through pain medication, pick up the phone and schedule an appointment with one of our massage therapists at Advanced Medical of Twin Cities. If you are in the St. Louis Park, MN area, give us a call today at (763) 541-1280.