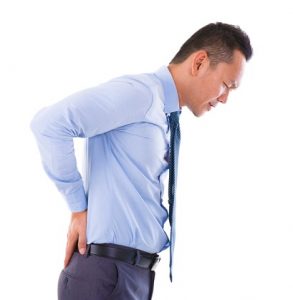 Looking for a trusted and experienced chiropractic clinic that is serving Golden Valley, MN? At Advanced Medical of Twin Cities, we are a state-of-the-art health facility that prides itself on optimal health and reduced disease risk. We believe that combining chiropractic, exercise, medicine and nutrition together gives our patients the best possible results. Adjusting, educating and empowering our patients within the community ultimately leads to natural healing and optimal health. If you are searching for a chiropractic clinic in Golden Valley, MN, you have come to the right place.
If you are a patient on the search for a chiropractic clinic that performs routine and maintenance care, Advanced Medical of Twin Cities can help. We believe that incorporating chiropractic care into your overall wellness plan can help to keep you healthy and strong. Generally speaking, chiropractic care focuses on keeping your nervous system running at its best. Having a safe space for chiropractic care will not only help to maintain that wellness during your day to day life, it can also help to detect and prevent problems along the way. During routine chiropractic care, our chiropractic providers will be able to notice any changes and detect an issue during examination.
Acute Chiropractic Care
While keeping routine visits for maintenance is an optimal position to be in, we recognize that many patients are seeking chiropractic care due to some sort of ailment. Whether you've been involved in an accident or you are experiencing adverse reactions subsequent to your health, we are here to help. There are a million different reasons to seek chiropractic treatment. Among the most popular include:
● Back pain
● Subluxation
● Car accident injuries
● Chronic pain
● Spinal disc pain
● Migraines
● Neck pain
● Sciatica
● Arthritis
● Work injuries
● Pregnancy related symptoms
● Digestive issues
● Insomnia problems
● So much more
No matter what your reasoning may be, Advanced Medical of Twin Cities welcomes you to come as you are. Since 1981, we have faithfully been serving the Golden Valley, MN community with quality chiropractic care. Our philosophy has always been to provide our patients with the highest quality of healthcare in a friendly atmosphere. If you have been searching for a quality chiropractic clinic in Golden Valley, MN, come find your home here. For more information about our chiropractic services, give us a call today. Contact our team at Advanced Medical of Twin Cities today and schedule an appointment at (763) 541-1280.